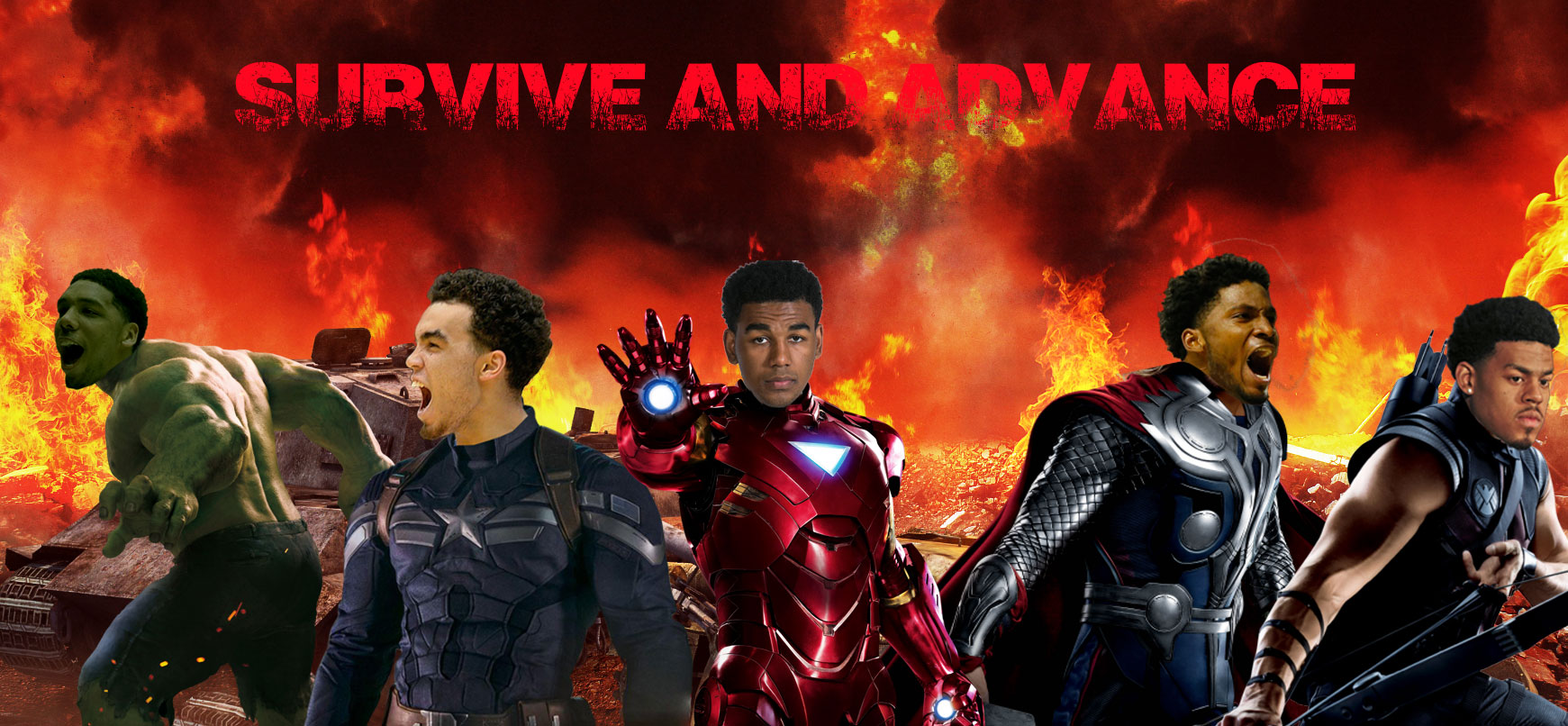 Breathe a sigh of relief Duke fans, it's off to the round of 16 and a ticket home for Justise Winslow to Houston. Duke was never really threatened in this game, never lost the lead and ran through San Diego State 68-49. Some people will say that Duke maybe got a draw that was favorable but that really discounts what Steve Fisher has in this Aztec team. They played a tough schedule and had some real quality wins. This team was no pushover, Duke was just dialed in.
Duke was paced by Jahlil Okafor who scored 26 points for the Devils on 12-16 shooting, Okafor was also 2-2 from the free throw line (yup, go figure). The big man was impressive and lived up to every big of the hype, he passed well out of the double team and when he didn't pass he scored. It was as simple as that.
Justise Winslow was the MVP of this game, his 13 points were huge and came at times when duke needed them the most, also his defense was superb and he also had 5 assists from the forward position. Most importantly for Duke was Winslow's rebounding. The freshman forward secured 12 boards for the Devils who drew even in that category against the bigger Aztec team. Winslow also added 4 steals and 3 blocks in the game. Once in a while a player comes around that just makes plays that smack gravity squarely in the face, Justise Winslow is that player and I am very happy he is in a Duke uniform. That block though…
If you had told me that Duke would only have 5 bench points and only 2 free throw attempts and that Jahlil Okafor was the one taking those free throws I would say Duke would be in deep deep doo doo, but alas that is what happened and Duke ran away with this game.
One thing I never worry about with Duke performances is the offensive output of freshman Tyus Jones. Jones affects the game in many other ways; his assist numbers (6) were exactly what Duke needed in this game and his 3 rebounds and 2 steals cannot be undervalued.
Duke shot the ball well in this game going at 43% from beyond the arc and 54.5 percent overall, some of that was aided by live ball turnovers from the Aztecs and Duke being able to get out in transition.
Hopefully Duke not being bothered by a team with size and athleticism is a good portent. Duke countered with gritty guard play, they got to loose balls, the rebounded well and they were, for the most part, crisp on both ends of the floor. The best revelation from this game was a dialed in bunch on the defensive end, something we've wanted to see all year long.