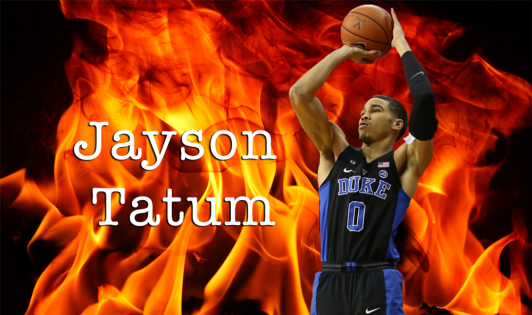 I'm not sure many people had a sense of how Duke vs UVA would go. I think most thought it would be a low scoring affair but it was hard to determine by just looking at the numbers which team would come out on top. With Virginia losing it's last game in awkward fashion it was hard to see them losing 2 in a row, and for Duke riding a 5 game winning streak most expected for them to drop a game at some point. On the road against a ranked team seemed like a prime time for it. The game started with a sense that UVA was ready and locked in, they seemed loose and Duke seemed tight.
Duke seemed to loosen up and actually managed to eek out a lead in the first half but UVA shut it down and Duke fell prey to their own inefficiency on offense. Turnovers were the achilles heel in the first half and UVA capitalized with a 9-0 run to end the half and a 4 point lead. Duke went without a field goal for more than 8 minutes to end the first half and ended the half with eight turnovers
Duke started the second half with 2 layups and seemed to shake off the first half ails but UVA fought back every Duke run with one of their own. Then it happened, the Tatuming. Duke was getting very little on the offensive end from 2 of its normal go-to options in Luke Kennard and Grayson Allen who ended the day with 16 and 5 points respectively. Tatum took over hitting on 3 shots from beyond the arc in the waning seconds of the shot clock. Tatum added 21 in the second half to his 7 point first half total. Tatum also added 8 rebounds leading Duke in scoring and rebounding in the game. Duke would push it's lead from the free throw line as Virginia began to extend the game.
Huge for Duke in this game were the minutes from Harry Giles. When senior Amile Jefferson had to exit with foul trouble Giles entered the game in both the first and second half and played well. Giles ended the game with 5 points, 3 boards
The most impressive part of this 6 game Blue Devil winning streak is the fact that they've beaten 3 ranked teams, 2 of them on the road. Next up for Duke is Wake Forest on Saturday at Cameron Indoor Stadium