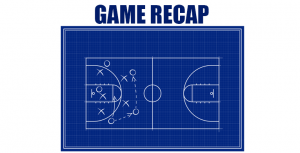 Duke did not play their best basketball against William & Mary but did still manage to win going away 88-67. Duke began the game sloppy, turning the ball over early and often to the point where Duke was down 11-6 to the Tribe 5 minutes in. Duke was unable to string together stops nor successful offensive series but did settle down to close the half with a flourish and a 46-30 lead.
Duke came out after the half flat and a 16 point lead was whittled down to 11, but the Duke offense began click and defensively Duke looked much more engaged. Also in the second half Duke was much crisper on offense, and Duke as able to take advantage of the William & Mary zone to get open shots by moving the ball from post to perimeter. Duke shot poorly from 3 point range (36%) but that stat was alleviate by a strong rebounding effort (39 to 25). Amile Jefferson ended the day with his 3rd straight double-double, finishing the game with 15 points and 10 rebounds.
Frank Jackson led Duke with 19 points on 6-12 shooting and some dynamic plays at the rim. Jackson showed flashes of why he was a top 10 player in recruiting rankings this summer. Luke Kennard hit timely shots for Duke but failed to match his scoring output from previous games. Kennard scored 11 on 5-13 shooting but did add 6 assists and 8 rebounds in a stat stuffing performance. Grayson Allen, despite supposedly feeling better, clearly had little lift on his drives to the basket so settled for driving and dishing and spot up 3 point shots. Allen still managed to score 17 points and matched Kenner's assist total with 6.
The Good:
Seeing the freshman trio dressed for the game was a good sight for Duke fans.
In a stat that I've been watching closely Duke had 10 turnovers to 18 assists, a stat the this team had struggled mightily with in previous games and a sign of a stalled offense predicated on one-on-one rather than passing and motion offense.
Duke getting significant minutes and production for the bench.
The Bad:
While 10 turnovers is not a lot, they were  mostly unforced errors
Defensively in the first half, and some series in the second Duke was completely out of position defensively.