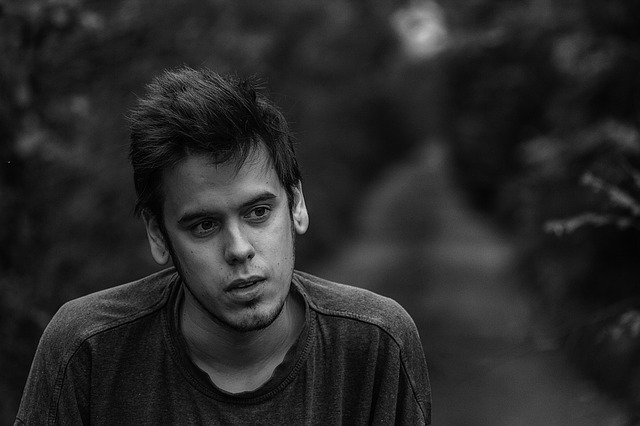 Image from Pixabay
"There are always people out there struggling. I feel like it's my obligation to reach out and help people who want to make a change."
You may not immediately think about inspirational stories when you think about addiction. It's easy to focus on the darkness of the disease, but when you hear the stories of people who have gone through it and come out clean, you'll find that so many have made majorly positive changes in their lives.
In my talks with recovering addicts, I quickly learned that many not only find inspiration from their peers, but also use what they've learned in recovery to help others who are early on in the process. Lincoln, who offered me the wonderful insight above, said he's been able to help hundreds of people in his first year of sobriety.
"It's really brought me a newfound love of life," he told me. "I've been through it all. I've been homeless, I've been fired from jobs — I've been through a lot of hard times. But it's only been this experience of beating my demons that made me think, 'I need to be doing something more.' I feel so much joy in helping others.
"Being in the trenches and through the ringer of addiction provides you the opportunity to help others going through similar experiences. A lot of people out there have trouble relating to others. I knew I could connect with other people who had been through the lifestyle I had."
It's even more truly inspiring when you consider that some of those Lincoln has helped will likely go on to help even more people.
Jeff, who has been sober for nearly a year thanks to his time at the Treehouse in Texas, was able to connect with someone in a bigger way than he could have anticipated. He not only found the help he needed through this connection, but he even found love.
"I ended up meeting a woman there, Lauren, who went to my high school," Jeff shared. "We graduated a year apart, but we'd never met. Our paths happened to cross at the worst possible time. I was very guarded. She had a really warm personality and was so easy to talk to. She was the first person that I really opened up to there — we related to each other so well. We had a connection. After we got out, we were both still living in the same area, and we started dating.
"One of the things I've learned about myself is that I need to adjust my expectations. You've got to temper your expectations, and you've got to be realistic. When I first met Lauren, I just felt there was something there. And I just let it evolve, and it has evolved — we're still together, and I love her."
It may not be realistic to suggest that the road to recovery will always run parallel with the road to love, but Jeff's story is only one of countless tales of inspiration that recovering addicts are creating for themselves every day. Fortunately, stories like Lincoln's about addicts inspiring others to continue down the right path are quite common indeed.
by Cecelia Johnson