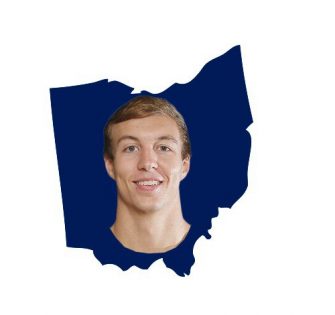 As highly touted a recruit as Luke Kennard was, it's hard to really say his emergence is a surprise. This kid, who grew up a Kentucky fan, never really fit the mold of a Kentucky player in my opinion. That's not to say he couldn't have gone to Kentucky, John Calipari did offer the 6'5″ sharpshooter, but Kennard felt more at home in a different shade of blue.
I think what surprises a lot of fans and pundits is how Kenanrd seems to rise no matter what stage he's thrust upon and no matter who the opposition is. It's easy to see why NBA scouts are taking a much closer look at Kennard.  After not really being a kid who seemed destined for a draft spot, he's being talked about in terms of a possible late first round pick.
There is a lot to like and to be impressed by with the Franklin phenom. Kennard's ability to score has been well documented; there was a reason he chased and surpassed NBA star LeBron James on the Ohio high school scoring list. Luke Kennard isn't LeBron James, he comes with a completely different skill set. The term wired to score is a pretty overly used phrase, but you would be hard pressed to find a term that is a better fit for Luke Kennard. Watching him on the court, it feels like he's the perfect mix of anticipation and reaction – he either feels what the defense is throwing at him and adjusts to find the weakness or he is one step ahead of the defense putting his defender on his heels.
Being a two sport athlete has aided Kennard in both confidence and poise. There aren't two positions in sports that are more heralded and cerebral than guards and quarterbacks. They are generally the focal points of the opposition's game plan and generally the offensive leader in their respective sports. It gives Kennard a unique sense of human nature and as the game has slowed down, his ability to read and react has sped up.

There have been comparisons made between Kennard and former Duke guard J.J. Redick and sure, the obligatory "white guy who can shoot" label is always going to be there, but there are elements to Luke Kennard's game that Redick didn't have at this juncture. Redick was obviously an adept 3 point shooter, who ran off screens and found ways to get open – he worked hard and tirelessly at it, sometimes emerging from an offensive series with ripped jerseys and scratches from defenders trying to keep contact. Kennard has that same ability to stretch the defense with his 3 point accuracy and the ability to get his shot off quickly, but that is only a tool in his Swiss army knife-like skill set. Kennard hunts shots wherever he is on the floor. He has a mid-range game that, in my opinion, makes him much more dangerous in some ways than Redick. The ability to adjust and find ways to score in the lane and in the mid-range is a facet that Kennard has not only worked hard at but seemingly mastered. It's exciting to watch how quickly and efficiently the Ohio native can absorb contact, square his body, and shoot the ball. This ability to take contact and still finish plays is crucial in the NBA – at the next level the continuation rule could be Kennard's best friend along with how much more open the court is and the priority on shot making. Athleticism always seems to be at a premium in the NBA, and it's not to say that Kennard isn't athletic, but more and more I think NBA teams are realizing that a bunch of guys that dunk over you can only get you so far. Having guys that can get you a bucket from anywhere on the floor and guys with a head for the game is to me the next evolution of basketball.
There is no reason to believe that Luke Kennard can't find his way on an NBA roster in the coming years. I talked to his high school coach Brian Bales a while back about Luke and his emergence and ability to step up in big moments and he had this to say:
"No, I'm not surprised, you know Luke, in the four years he played for me at Franklin, always played biggest on the biggest of stages. Even in the national showcase games the Beach Ball Classic he had 52 one night against Montrose Christian where Kevin Durant went, he had 44 in the Flyin' to the Hoop National Tournament where we were playing against national power houses. Luke was one of those guys that comes along very rarely that you are blessed enough to coach that on the biggest of stages, where some guys may shy away from it, he seems to thrive on that pressure."

On his rebounding:
"He always could rebound, he always had a nose for the ball and I've always said it's not the biggest guy but it's the guy that goes and gets the ball."
Some interesting stats of note for Kennard: in addition to playing 9 more minutes a game, he's increased his scoring average from just under 12 (11.8) to 20 points a game. He has also improved in overall field goal percentage from last year, from 42% to 52%, and his 3 point shooting percentage from 32% to 41%. What probably has the coaching staff even more impressed are his rebounding numbers, going from 3.6 to 6.2 this year. Kennard had 7 games of 20 points or better last year and in 10 games this year he's had 5 already. He's been the most consistent and really, along with Amile Jefferson, the most valuable players so far this season. What's not to like?
[x_video_embed type="16:9″][/x_video_embed]