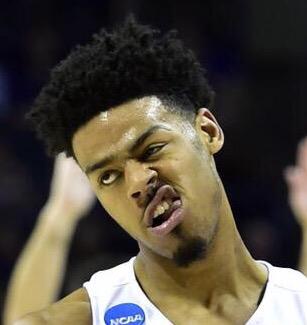 Duke fans breathe a huge sigh of relief as Duke dominates the 16th seed Robert Morris Colonials 85-56. Duke started the game strong on both ends of the floor. Duke shot 50% from beyond the arc in the first half with Quinn Cook going 4 of 6. Both Duke and Robert Morris had 6 turnovers at the half but Duke turned the Colonial's turnovers into points. Duke had the edge in points off of turnovers 14-3. Duke ended the half with a 42 to 25 lead.
The second half saw Robert Morris make a run on Duke to take a 21 point lead down to 10 but never got any closer as Justise Winslow would assert himself on the offensive end with a solo 5 point run triggering a 12 point run overall to put the game out or reach.
Robert Morris chose to zone the Blue Devils and that seemed to be a very bad choice as Duke carved up the Colonials inside and outside. Duke countered the zone effectively with precise and crips passing from the middle of the zone to open shooters. Duke also beat the zone by going over the top to bigs Marshall Plumlee and Jahlil Okafor. Duke had 28 assists on its 34 made baskets. Tyus Jones and Justise Winslow both had 7 assists in the game with Winslow adding 11 rebounds and Jones adding 10 points.
Duke was paced by the usual suspects on offense with Quinn Cook leading the way with 22 points, the senior guard shot 6 of 10 from 3 point range and also added 5 assists. Cook was efficient and deadly for the Devils and when Duke came unglued for a stretch it was Cook who exhorted and urged his team and the crowd to get into the game. Jahlil Okafor added 21 points on 9-11 shooting. Okafor hit on 3 of 6 from the free throw line which honestly Duke fans will take from the freshman center.
Important for Duke in this game was bench production, Duke got 10 points each from Amile Jefferson and Marshall Plumlee. Plumlee added 10 rebounds for what I believe is his first double-double. Amile Jefferson was an opportunist on offense scoring as defensive attention was focused elsewhere and also rebounding the basketball (6).
I'm not sure Duke can shoot much better than they did in this game (63%), it remains to be seen what happens when a team takes away either the 3 point shot or the middle. Whichever team Duke faces in the next round will attempt to do just that.