Game Preview
[Notes: This preview covers the first two games of the 2K Classic Benefiting Wounded Warrior Project. In addition, the format is somewhat different as some sections, e.g. stats, 4 factors to winning, etc. have been left out due to insufficient data at this point. Finally, the background of both opponents is more robust than usual given their relative anonymity.]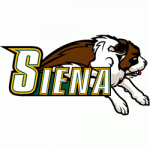 Duke Blue Devils (0-0, 0-0] vs. Siena Saints [0-0, 0-0] & Bryant Bulldogs [0-0, 0-0]
– Friday, November 13, 2015 • 7:00 PM • ESPNU • Durham, NC • Cameron Indoor Stadium
– Saturday, November 14, 2015 • 8:00 PM • ESPN3 • Durham, NC • Cameron Indoor Stadium
 By Randy Dunson
Team Overviews
Duke
No. 5/4 Duke will open its 111th season of men's basketball on Friday with its first-ever meeting with Siena as part of the 2K Classic benefiting Wounded Warrior Project. The Blue Devils have won 15 consecutive season openers (dating to 2000) and are 33-2 in season openers under Mike Krzyzewski. Duke has won 33 consecutive home openers and is 34-1 in home debuts under Coach K. The Blue Devils have the best winning percentage (.837) in the NCAA since the start of the 2009-10 season. They have also won 185 games this decade, second-most in the NCAA. Duke has won an NCAA-best 116 consecutive non-conference home games. The Blue Devils are 95-4 (.960) at home since 2009-10, the third-best home winning percentage in the NCAA this decade. Ranked fifth by the Associated Press, the Blue Devils have been ranked in the AP poll an NCAA-best 156 consecutive weeks, the seventh-longest streak in NCAA history. Duke has been ranked in the top 10 in 26 consecutive AP polls and 21 straight coaches polls. Opportunities are available for current players to make their marks, as Duke returns just 24.0 percent of its scoring (19.0 PPG), 32.3 percent of its rebounding (11.9 RPG), and 16.6 percent of its assists (2.5 APG) from last season. With freshmen Brandon Ingram, Chase Jeter, and Luke Kennard joining the fold this year, Duke has a nation-leading seven McDonald's All-Americans on its 2015-16 roster.
Siena (Albany, NY)
Siena will be the first team to open the season against the defending national champion (Duke) and national runner-up (Wisconsin) since the NCAA Tournament expanded to 64 teams in 1985. After an uplifting off-season, the Saints are poised to contend in the MAAC. It was trendy to assume Siena would take another leap forward in year two of Head Coach Jimmy Patsos' era after the fiery leader orchestrated the second greatest win improvement in all of Division I and a CBI Championship in his first season on the job. However, things did not turn out that way due to a series of unfortunate events (injuries & suspensions). Siena finished the year strong. The biggest takeaway from last season may have been the lessons learned on and off the court, an education Patsos benefited from as much as the players. The Saints' growth will continue after losing two of their most prolific scorers, combining to score 2,831 career points, sixth most for any tandem in program history. Still, there are plenty of reasons to think Siena can get back to its winnings ways quickly, starting with three big ones up front.

Frontcourt
Brett Bisping averaged 11.5 points and 6.5 rebounds in a constantly improving sophomore campaign that culminated in his selection as MVP of the CBI. The red-shirt junior captain used his time on the bench to improve his understanding of the game and his coach.
Bisping figures to be joined up front by Imoh Silas, who also had plenty of time to work on the mental side of his game last season. Silas appeared in all 38 games and made 32 starts for Siena's CBI Championship team.
Javion Ogunyemi, who transferred to Boston University after the spring semester, but returned to enroll at Siena in the fall, found out he would be eligible to play this season on October 30. His presence solidifies perhaps the top frontcourt in the conference, and makes Siena a legitimate title contender on paper. He averaged 9.3 points and 4.8 rebounds last season.
Patsos has high praise for freshman Evan Fisher, who he expects to earn immediate playing time. The 6-8 four man can play with his back to the basket or in space.
Sophomore Willem Brandwijk was thrown into an active role from the start last season after the loss of Silas and Bisping due to injury. Brandwijk appeared in all 31 games, making 12 starts and averaging 13 minutes per contest. He gives the Saints proven depth up front.
Junior walk-on Jimmy Merrill of nearby Rensselaer completes Siena's traditional front court players.

Backcourt
The MAAC has always been a guard-dominant league, and if they hope to make moves in March, an excellent backcourt is a must.
Lavon Long is one of the more versatile and dependable players in the MAAC. He is strong enough to play the four, and agile enough to create mismatches at the three. Long has reached double figures 36 times in his first two years with the program, averaging nearly 10 points and five rebounds over his first 65 games played. The main issue has been foul trouble. Long ranked fourth nationally in fouls per game as a freshman, and led all of Division I last season. The 6-7 junior was also one of two players (Richmond transfer Kadeem Smithen who will sit this season per NCAA rules) that Patsos awarded an "A" to in preseason workouts.
Sophomore Jimmy Paige transformed his body through a vigorous off-season training program. The 6-4 guard/ forward is poised to build on a freshman season in which he averaged 11 minutes in 29 games played.
Baltimore native Nico Clareth is the most hyped member of Siena's acclaimed freshman class. Clareth was MVP of the Baltimore Catholic League (BCL) Tournament and a BCL First Team selection after averaging 15 points as a senior for a Calvert Hall team that captured the MIAA A Conference and BCL Championship. The 6-5 wing has all the physical tools, and figures to thrive in Patsos' up-tempo system.
Marquis Wright has been a captain since his freshman season, and no player in the conference has more assists the last two seasons. Wright's role as the team's starting point guard is certain, but who joins him in the backcourt is the biggest question mark.
Ryan Oliver is a logical choice after averaging 7.3 points and appearing in all 31 games as a junior. He averaged 24.1 minutes last season, and started and closed the year on fire from distance. Patsos will turn to Oliver for leadership and offense, but his feel for the game may be what give him the inside track to crack the starting rotation.
Freshman Kenny Wormley traveled to Croatia with Wright this summer as part of a foreign tour led by assistant coach Greg Manning. Wormley is expected to see meaningful minutes spotting Wright at point guard and as a play-making off-guard. Classmate Kinnon LaRose is an intriguing newcomer who could provide instant offense. LaRose is the first Section 10 (Northern New York) basketball player to earn a Division I scholarship in 37 years.
Sophomore Cameron Gottfried, son of North Carolina State coach Mark Gottfried, impressed enough in his first year with the program to land a scholarship this season. The left-handed sharp-shooter is expected to provide much-needed depth.

Bryant (Smithfield, RI)
The Bryant University Men's basketball team tips off their 2015-16 season on Saturday night, November 14th against the defending national champion Duke Blue Devils at Cameron Indoor Stadium. This is the second straight season in which Bryant has opened up with the defending national champions. "It's helping in getting players excited about the program. Last spring when we announced it, it created a buzz around the team, and it also helps with recruiting. If you're talking to a kid from the Midwest who has never heard of your program and you say we are playing Duke, you immediately have his attention," said Bryant head coach Tim O'Shea. "So Basically, we benefit off of what they have done just by playing them," O'Shea added.
After making the Northeast Conference (NEC) playoffs for the third-straight year and earning its first postseason win at the Division I level, the Bryant University men's basketball team will have a new look from the start of the 2015-16 season. The Bulldogs balance a strong core of returners with a group of high-potential newcomers, but the squad will have to fill the gap left by the graduation of two key components from a season ago in 1,000-point scorer Dyami Starks and floor general Joe O'Shea.
Bryant's offense will be revitalized in 2015-16, injected with athleticism and scoring from its younger ranks and steady confidence and experience from its veterans. However, 44 percent of the team's total offense will be up for grabs as the team looks for new and creative ways to rack up the points.

Frontcourt
Getting the ball inside and producing from the post will be key to recouping the scoring lost to graduation, and that push starts with preseason all-conference selection Dan Garvin. The team's top returning scorer in 2015-16, the junior forward led the Black and Gold on the glass (7.9 RPG) and on the block (48) last season, where he was named an All-NEC Second Team pick. Coming off a sophomore season with six double-doubles and a .525 shooting percentage from the floor, Garvin will become even more of a leader on the court and off in his third campaign as he continues to improve in both finesse and confidence on offense.
Beside him will stand 6-foot-8 junior big man Andrew Scocca. One of the biggest bodies on the roster, Scocca will need to be a stabilizing presence both offensively and defensively, particularly as a rebounder and defender in the low post.
Also fighting for time in the frontcourt is Freshman Marcel Pettway. The Bulldogs expect solid low post play from the 6-foot-8 forward, and the team will look for him to contribute offensively in the minutes he sees.
Sophomore Gus Riley has shown great improvement from a Freshman year that saw him appear in 17 contests, as the forward boasts strong abilities both shooting the three and defending off-ball. Riley will be given the chance to prove his growth and should contribute valuable minutes in the frontcourt throughout the season.
Junior Ellis Williams and MIT fifth-year senior transfer Dennis Levene will also push for minutes off the bench for the Black and Gold.


Backcourt
Without the sharpshooting Starks (graduation) to drive the offense from the perimeter, the Bulldogs will look to spread out the scoring load across the backcourt. Bryant's success will hinge on balanced scoring across its ranks, with multiple players producing points in a variety of ways.
That offense will start with two-year starting point guard Shane McLaughlin. The senior captain's role remains the same as it was a season ago in his third year driving the squad, after McLaughlin doled out 148 dimes (4.77 APG/54th nationally) and ranked third in the NEC in assist-to-turnover ratio (1.78) and minutes played (36.68) a season ago. Now the team's most veteran leader, he will need to become a vocal constant on the court to help guide the Bulldogs' youth.
After appearing in all 31 games as the first player off the bench for the Black and Gold, sophomore Hunter Ware will be expected to take on a large chunk of the scoring load in 2015-16 as he strives to break into the starting five. A talented scorer who can drive the basket and make key 3-pointers, Ware will look to get comfortable quickly with an increased workload and will be relied upon to provide consistent scoring with a year of experience under his belt.
Sophomore 6-foot-7 swingman Bosko Kostur came on strong in the second half of the 2014-15 campaign, earning the final 12 starts of the year and averaging 11.9 points and 4.7 rebounds per game during that span. Bryant will rely on his ability to make open shots, particularly from distance, but will also look for him to improve on driving to the basket and drawing fouls in his second full season donning the Black and Gold.
Freshman Nisre Zouzona will look to make an immediate impact out of the gates as he joins the collegiate ranks, and the Bulldogs will strive to capitalize on his athletic ability and strength. Able to drive to the hole and make open threes, Zouzoua will also add to the Bulldogs' rebounding game from the perimeter.
Another frosh with the opportunity to break out early will be 6-foot-2 point guard Taylor McHugh. McHugh will see key minutes backing up McLaughlin, and his quickness and basketball IQ should allow him to have an impact on the court despite limited looks.
Senior co-captain Curtis Oakley Jr. (South Euclid, Ohio) and classmate Zach Chionuma (Jamesville, N.Y.) will provide veteran leadership and experience, with the former serving as a key spark off the bench thanks to his vocal leadership and 3-point shooting ability. Also in the backcourt mix providing depth are juniors Justin Brickman and Terrill Toe.
Key Points to Consider
First, a few points regarding both team's overall profile at this point:
Duke
Concentrate on the games at hand – Don't overlook a relatively unknown opponent.
Potential X-Factor is Sean Obi – Will he begin to see more minutes at the 4 and 5 spots?
Derryck Thornton – Will he inch his way further into the PG through his play in these two games?
Siena
Frontcourt – Will having a solid three (or four) give Duke trouble?
Marquis Wright – Can Duke stop him or slow him down?
ACC connection – Scott Gottfried, a guard, is the son of NC State's Mark Gottfried.
Bryant
Dan Garvin – Can Duke's frontcourt handle him?
Andrew Scocca – Another big man to keep an eye on.
Backcourt weakness – Will Duke take advantage and run the ball full speed?

Endgame
Although Duke won its first two Exhibition games easily, things can change when entering season play. We have seen different rotations in the first two games. Although Chase Jeter will most likely see the most minutes at the 5 spot, Marshall Plumlee has picked up from late last year and should see significant minutes. One unknown is will Sean Obi see significant minutes in these games.
There is no doubt that Duke's backcourt is a work in progress. With its depth, it should learn takeaway lessons from these two games and build on them going forward. One key will be a healthy Matt Jones.
I will not dwell on specific matchups or keys of both of these games as I feel that it is too early to do so. Needless to say, Duke should not be looking forward against Siena or Bryant. Although both schools are relative "unknowns" in the big picture of college basketball, all it takes is a team like Mercer to be firing on all cylinders on a given night and Duke could be on the losing end.
When all is said and done, barring injuries, Duke should carry over the momentum from its two Exhibition games into these and prepare itself for more formidable competition deeper into the 2K Classic.