Game Preview
Duke Blue Devils (9-1, 0-0] vs. Utah Runnin' Utes (8-2, 0-0]
Saturday, December 19, 2015 • 12:00 PM • ESPN • New York, NY • Madison Square Garden
By Randy Dunson [Note: Please direct comments, suggestions, etc. to @RandyDunson.]
Team Overviews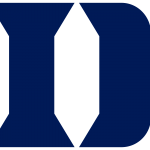 Winners of seven in a row, No. 7/6 Duke will square off with Utah in the Ameritas Insurance Classic at Madison Square Garden, where Mike Krzyzewski-led Duke teams are 28-8 (.778). Duke won the 2K Classic at the Garden in November and has a four-game winning streak at "The World's Most Famous Arena".
Duke has the best winning percentage (.840) and second-most wins (194) in the NCAA since the start of the 2009-10 season. Duke leads the nation in offensive efficiency, averaging 120.3 points per 100 possessions, and ranks 10th in the NCAA in scoring offense with an average of 87.3 points per game. Duke, which is averaging 16.8 fouls per game, has made 200 free throws (10th-most nationally) while its opponents have attempted only 152. Duke ranks seventh in the country with a 41.7 offensive rebound percentage and averages 17.0 second-chance points per game.
Grayson Allen's average of 21.4 points per game ranks fourth by a player in the six major conferences. Allen's six games of 20+ points are the most in the ACC this season. In Duke's last four games, Brandon Ingram has averaged 20.3 points, 8.5 rebounds, and 2.0 blocks. He is shooting .617 from the floor and .571 from the arc in that stretch. Marshall Plumlee is the only ACC player to at least share his team lead in both blocks (20) and steals (12). Matt Jones is shooting .458 from long range to rank fourth in the ACC and 33rd nationally.
Notables:
Probable Starters
Guard – Sophomore Grayson Allen
Guard – Junior Matt Jones
Forward – Freshman Brandon Ingram
Guard/Forward –Freshman Guard Luke Kennard (or Freshman Forward Chase Jeter)
Center – Grad Student Marshall Plumlee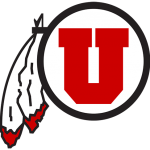 The Utah Runnin' Utes (8-2) will face the Duke Blue Devils (9-1) this Saturday, December 19, in a rematch from last season when the two teams met in the NCAA Sweet Sixteen regional semifinal.
The Utes earned its 26th straight win against non-conference opponents at home with its 99-53 victory over Savannah State on Wednesday. The current streak dates back to the 2012-13 season, with Utah's last home loss coming against Cal State Northridge (71-76) back on December 21, 2012.
The 26-straight non-conference wins at home now rank as the third most in school history, following only Utah's longest streak of 37 straight games that was set between 2001 and 2005, along with a pair of 29 straight wins that were recorded from 1959 to 1962 and 1965 to 1967.
With its win over Savannah State on Wednesday, the Utes have now won 10 straight games following a loss dating back to last season. Utah is 2-0 in games following a loss this season and 25-14 overall dating back to the 2013-14 campaign.
Senior Brandon Taylor scored 13 points in Utah's victory over Savannah State on Wednesday, giving the four-year veteran an even 1,000 points in his career at Utah.
Taylor, who scored his 1,000th career point at the buzzer to end the first half on Wednesday, becomes just the 38th player in school history to eclipse the 1,000-point mark and he joins fellow senior Jordan Loveridge (1,292) on the list.
Sophomore Jakob Poeltl posted his 10th double figure scoring effort on Wednesday, giving him 10 points or more in all 10 games for the Utes this season. The Vienna, Austria native now has scored in double figures in 13 straight games dating back to last season and has 10 points or more in 21 games for his career.
Utah recorded an assist in all but seven of its buckets against Savannah State on Wednesday, recording a season-high 30 assists on the evening. Junior Lorenzo Bonam tallied a career-high seven assists and sophomore Kyle Kuzma was in on a career-high five assists for the Utes. It was Utah's highest assist total since notching 31 assists against St. Katherine back on December 28, 2013.
Senior Brandon Taylor was one of 20 players named to the Julius Erving Award watch and senior Jordan Loveridge was one of 20 players named to the Karl Malone Award watch list in an announcement from the Naismith Basketball Hall of Fame, back on October 13. Sophomore Jakob Poeltl was named to the Kareem Abdul-Jabbar Award watch list on October 16, while also being named to both the Naismith and Oscar Robertson National Player of the Year Award watch lists on December 2. Poeltl has also been named to the John R. Wooden Award watch list, which was released earlier this season. He is Utah's second player to be named to the Wooden preseason list in as many years, following in the footsteps of Delon Wright, who was a Wooden Award finalist last season.
Notables:
Utah will face Duke for the fifth time in school history and the second time in two seasons following last season's NCAA Sweet Sixteen match-up
Utah is coming off a 99-53 win over Savannah State on Wednesday, while Duke is coming off a 99-65 win over Georgia Southern
Duke leads the all-time series 3-1, which includes a 63-57 win over the Utes in the NCAA Regional Semifinals last season
Utah is 15-24 all-time against teams from the Atlantic Coast Conference

The Utes have not faced a team from the ACC in the regular season since 1998-99 when Utah defeated Wake Forest, 63-45, back on December 28, 1998 in Salt Lake City
The Utes are 2-1 in neutral site games this season and 8-9 overall under head coach Larry Krystkowiak
Probable Starters
Guard – Senior Brandon Taylor
Guard – Freshman Lorenzo Bonham
Forward – Senior Jordan Loveridge
Forward – Sophomore Kyle Kuzma
Forward – Sophomore Jacob Poeltl
Last Time Out
Duke
Duke learned that they would not have its most proficient big man for a while. The Blue Devils do have freshman Brandon Ingram, and that was more than enough to beat Georgia Southern on Tuesday night. Ingram had season highs of 26 points and 14 rebounds, leading Duke to a 99-65 victory over Georgia Southern.
Grayson Allen added 18 points, Matt Jones had 16 and Derryck Thornton finished with 15 for the Blue Devils (9-1) in their first game without high-energy forward Amile Jefferson.
Coach Mike Krzyzewski said after the game that Jefferson, who averages a double-double, broke his right foot during practice and is out indefinitely, but does not need surgery. Of course, his return depends much on exactly where the break occurred, but for most non-surgical breaks in this region, it could be at least six weeks before he is anywhere near 100%. This scenario is somewhat reminiscent of Kyrie's injury a few years back.
Playing for the first time in 10 days due to final exams, Duke was not always crisp but still had little trouble pulling away for its seventh straight win. The Blue Devils shot 57.6 percent in the second half and held a 55-29 rebounding advantage.
Tookie Brown scored 20 points and Mike Hughes added 14 for Georgia Southern (3-5), which has lost two straight and five of seven.
For Duke, the priority in this one was figuring out the best way to play without Jefferson, who started the first nine games, averaged 11 points, and 10 rebounds, including an ACC-best 4.8 on the offensive end.
The easy answer was to lean hard on Ingram and Marshall Plumlee, who finished with a career-best 11 rebounds. Jefferson watched from the bench in sweats with a hard cast on his foot, and Duke replaced him in the starting lineup with Luke Kennard, a freshman making his first start, and shifted Ingram from small forward to Jefferson's power forward spot. This may work for smaller teams; it will be much more difficult with teams who have a solid frontcourt.
The Blue Devils led for all but about 30 seconds and began to pull away during the final minute of the first half. Jones hit a free throw with 32.2 seconds left before Chase Jeter grabbed his miss and Thornton hit a 3 from the corner just before the buzzer to put Duke up 47-32 at halftime. Plumlee opened the second half with a stick-back dunk, and Ingram followed with a steal and a fast-break dunk through contact. After Ingram swished a 3 two possessions later to make it a 20-point game, Duke was well on its way to another easy win.
Notables:
Kennard had a rough beginning to his first start

He missed his first six shots, including four 3-pointers, before finally breaking through with a fast-break layup with 6 1/2 minutes left in the first half
He finished with 11 points on 4-of-13 shooting

Allen gave Duke's coaches and fans a brief scare when he took a shot to the face with about 15 minutes left

He was back with 12 1/2 minutes to play and hit a 3-pointer some 30 seconds after getting back into the game

The trickle-down of Jefferson's absence led to more significant playing time for Jeter, a 6-foot-10 freshman who occupied the last spot in the seven-man rotation

He had two points while playing a season-high 17 minute

Georgia Southern was playing a ranked team for the first time since 2008, when then-No. 8 Duke beat them 97-54
The Eagles were 0 for 4 from the free-throw line
Utah
Kyle Kuzma scored 18 points and Utah used a 26-0 first-half run to beat Savannah State 99-53 on Wednesday night.
Lorenzo Bonam scored 14 points, Brandon Taylor had 13, and Gabe Bealer added 11 to help the Utes (8-2) extend their non-conference home winning streak to 26 games, the fourth-longest string in program history.
Bonam made all six field goal attempts, including two threes, while tallying seven assists, four rebounds, and three steals in 24 minutes. Lenjo Kilo led the Tigers (4-6) with a career-high 14 points, while Christopher Martin chipped in 13 points. Savannah State managed just 32 percent shooting.
Still smarting from a 67-50 loss to Wichita State in Kansas, the Utes hounded the smaller Tigers into 15 turnovers and dominated the rebound margin, 42-26.
Utah shot .607 from the field, while draining a season-best .524 effort from the three-point line. SSU was limited to just a .322 effort from the field and the Tigers were held without a free throw attempt in the first half.
Notables:
Utah moved to 3-0 all-time against Savannah State, with all three wins coming at home.
The Utes moved to 2-0 following a loss this season and have won 10 straight games after a defeat, dating back to last season. Utah is 25-14 in games after a loss dating back to the 2013-14 season/
Utah pushed its winning streak against non-conference teams at home to 26 straight; the 26 straight wins against non-conference foes at home ranks as the third longest streak in school history
Utah dished out a season-high 30 assists on Wednesday
The Utes scored just seven times without recording an assist
Utah's 30 assists were the most since dishing out 31 assists against St. Katherine back on December 28, 2013
Utah did not allow the Tigers to shoot a single free throw in the first half
They have held opponents without a free throw in the first half for two straight games
Utah led 51-24 at the break, giving the Utes 50+ points in the first half for a third time this season
Utah's 27-point half time lead was its second largest lead of the season (29, vs. BYU)
Three Utah players scored in double figures in the first half for the first time this season; Lorenzo Bonam, 14; Brandon Taylor, 13; and Kyle Kuzma, 10
Utah had a season-high six players score in double figures: Kuzma, 18; Bonam, 14; Taylor, 13; Gabe Bealer, 11; Dakarai Tucker, 10; and Jakob Poeltl, 10
Poeltl scored in double figures for the 10th time in as many games played this season; he has score 10 or more points in 13 straight games dating back to last season.
Head-to-Head
Duke leads the all-time series 3-1, but this will be just the second game between the two teams in the previous 45 years. Prior to last season's meeting in the NCAA Sweet Sixteen, the Utes and Blue Devils had not met since 1970, when Utah defeated Duke 78-75 at Madison Square Garden in the National Invitational Tournament.
In terms of a few key offensive and defensive statistical parameters, Duke has a significant edge in most all of these parameters. Duke is much more proficient in scoring and their scoring margin (+18.2) ranks 18th in the nation whereas Utah ranks 84th (+9.2). Although the Utes outrebound the Blue Devils, Duke ranks 31st (+8.6) in the nation in Rebound Margin as opposed to 57th in the nation for Utah (+6.3). In terms of turnover margin, Duke is ranked 63rd in the nation (+2.4 TO/GM) whereas Utah ranks 272nd (-1.7 TO/GM). This is the first team that Duke meets that shoots the ball much more efficiently (48.1% vs. 56.1%). This game is very much even in terms of statistics.
| | | |
| --- | --- | --- |
| Duke | 2015-16 Regular Season Key Stats Comparison | Utah |
| 87.3 (+18.3) | PPG (Scoring Margin) | 86.0 (+9.2) |
| 69.9 | Opponents PPG | 74.1 |
| 48.9 | Effective FG% | 56.1 |
| 48.9 | FG% | 49.0 |
| 42.8 | Opponent FG% | 42.5 |
| 39.7 | 3PT FG% | 35.7 |
| 42.8 | Opponent 3PT FG% | 41.3 |
| 40.9 (+8.6) | RPG (Rebound Margin) | 41.8 (+6.3) |
|                              32.4 | Opponent RPG | 32.0 |
| 70.4 | FT% | 73.2 |
| 12.9 | APG | 14.9 |
| 7.6 | SPG (%) | 8.6 |
| 10.1 (+2.4) | Turnovers Per Game (Margin) | 11.8 (-1.7) |
| 12.4 | Opponent TOPG | 10.4 |
| 5.8 | BPG | 5.2 |
Four Factors to Winning
[If you wish to learn more about how the four factors are calculated and implemented, a description can always be found here,
https://www.dukeblogger.com/four-factors-winning/
.] [Please note that the graphical depiction is forthcoming.]
Duke has the edge in all but one of the four factors. When it comes to shooting the ball more efficiently, the Utes have a significant edge at 56.1% vs. 48.9%. Duke has a significant edge in handling the ball at 14.8% vs. 17.4% and a slight edge when it comes to getting to the free throw line, 46.9% vs. 41.5%. Finally, Duke has an overwhelming edge in offensive rebounding (41.7% vs. 30.0%) [This number will most likely drop with the absence of Amile Jefferson].
Key Points to Consider
First, a few points regarding both team's overall profile at this point:
Duke
Difficulty defending dribble penetration
Highly efficient attack
Commits few fouls
Low turnover rate
Utah
Highly efficient attack
Has trouble stopping the 3
Now, a few key points to consider (refer to the Endgame). These may often carry over to future games but keys specific to a current opponent will always be mentioned.
 I intend to write a more in depth article regarding how the impact of Amile Jefferson will have on the team, so the following concentrates more on the Utah game.
This will be the first significant game for Duke without Amile Jefferson. The impact that Amile Jefferson's absence will have on this game, and potentially those going forward are diverse.
This was major game before the Amile Jefferson injury. Now, we will all wait to see how Duke adjusts. Moreover, the matchup against a Utah team with lottery-bound Jakob Poeltl is a significant test for the Blue Devils. Will Coach K go small and use Brandon Ingram at the 4-spot again? How will they guard Poeltl? Is Chase Jeter ready for big minutes in a major matchup? So many questions. In addition, it is a chance for Utah to secure a neutral-site win against a top-10 team.
Jefferson may not be a household name, but he was the heart and soul of the Blue Devils, and his absence will be felt. The Blue Devils will likely go small with Ingram playing more at power forward or a four-guard lineup. In addition, do not expect Jeter to be an answer inside, Krzyzewski has been reluctant to play him in the same lineup with Marshall Plumlee.
In terms of the biggest challenge for Utah against Duke is again diverse, I will list them as bullets to be clearer:
The Utes have to be composed

Duke has a de facto home court in New York City
And the Utes must show that they can handle an adverse situation
They didn't do well at Wichita State
How the Utes deal with Duke's pressure and the atmosphere will be telling from the start?

Utah has to contain the Blue Devils' perimeter players

Grayson Allen gets to the rim and the free throw line with frequency
Ingram will be a tough matchup, especially if he's playing power forward
Matt Jones and Derryck Thornton each shoot more than 45 percent from 3-point range
Krzyzewski said freshman Luke Kennard has been sharp in practice and is bound for a breakout game

Utah has to take advantage of its advantage inside

How will Duke deal with Poeltl? That's question A, B and C for the Blue Devils
He's the most important player on the floor in that matchup
Endgame
The Utah Utes look for a statement win after winning five of their last six games. The Utah Utes are averaging 82.1 points on 48 percent shooting and allowing 74.2 points on 43.4 percent shooting. Jakob Poeltl is averaging 19.1 points and 9.5 rebounds while Jordan Loveridge is averaging 14 points and 2.3 assists. Kyle Kuzma is the third double-digit scorer and Brandon Taylor is dishing 3.8 assists. The Utah Utes are shooting 35.7 percent from beyond the arc and 73.2 percent from the free throw line. Utah is allowing 42.3 percent shooting and is forcing 10.8 turnovers per game. The Utah Utes have won six of their last nine neutral games.
Utah continues to quietly rack up wins, as the dark horse for the PAC-12 title has won five of their last six games. Recently known more for their stout defense, Utah's offensive explosion has been the story of 2015-16. The Utes average 80.6 points per game and have scored at least 90 points in three of their last five games.
Utah legitimately has an opportunity to upset Duke, but will need a massive game from Jakob Poeltl, as well as an even bigger game from whichever player ends up guarding Grayson Allen. As already noted, Amile Jefferson, who is averaging a double-double, is out for the game meaning that there may not be a better time for the Utes to pull off a major upset over an elite team.
That being said, I am not sure the Utes' defense is up to the task of stopping Allen, Brandon Ingram, and Matt Jones for the entirety of the game. Allowing over 70 points per game, this is not the Utah defense of the past few seasons.
Expect Poeltl to dominate inside without Jefferson available, but the Blue Devils to pull off the win, as Duke continues to prove why it deserves to be a top 10 team heading into conference play.
Utah is a great offensive team that has the advantage over Duke in the paint with Poeltl and Kuzma. On a neutral court, I see this game coming down to the wire with Duke eking out a 76-72 win.