Game Preview
Duke Blue Devils (13-2, 2-0] vs. Virginia Tech Hokies (10-5, 2-0]
Saturday, January 9, 2016 • 12:00 PM • ACC Network/ESPN3 • Durham, NC • Cameron Indoor Stadium
By Randy Dunson [Note: Please direct comments, suggestions, etc. to @RandyDunson.] 
Team Overviews
Winners of four in a row, No. 14/10 Duke will play its ACC home opener on Saturday when it hosts Virginia Tech in a meeting of 2-0 teams in conference play.
Duke is 483-59 (.891) at home under head coach Mike Krzyzewski, including a 104-4 (.963) record at Cameron Indoor Stadium this decade.
Duke employs one of the nation's most lethal offensive attacks, leading the country in adjusted offensive efficiency (121.1) and ranking third in the NCAA in scoring offense (88.5). In its last four games, Duke is averaging 95.0 points. Duke has scored nearly a quarter of its points this season at the free throw line (23.1 percent). The Blue Devils have made 69 more free throws (308) than its opponents have attempted (239).
With five ball handlers in its seven-man rotation, Duke ranks among the national leaders in both turnover average (9.8) and turnover percentage (13.8 percent of offensive possessions). The Blue Devils average 8.4 three-pointers per game, good for third in the ACC. Matt Jones ranks fourth in the ACC in three-pointers per game (2.6).
Duke leads the ACC and 16th nationally with an average of 5.7 blocks per game as Marshall Plumlee is averaging a career-best 1.9 per contest.
Grayson Allen's average of 20.8 points per game ranks sixth by a player in the six major conferences. Duke is 18-0 in his career when he scores in double figures. Brandon Ingram has scored in double figures in eight consecutive games, including five 20-point efforts. Since Dec. 15, Ingram has averaged 20.5 points, 8.2 rebounds, 2.2 steals, and 1.5 blocks while shooting .500 from the floor.
Notables:
Probable Starters
Guard – Sophomore Grayson Allen
Guard – Junior Matt Jones
Guard –Freshman Guard Derryk Thornton
Forward – Freshman Brandon Ingram
Center – Grad Student Marshall Plumlee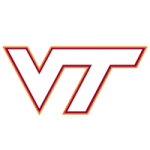 The Hokies enter tomorrow's game 10-5 overall and 2-0 in ACC action, Duke is 13-2 on the season and 2-0 in league play. The Blue Devils are ranked 14th in the AP poll and 10th in the coaches poll.
In their last game, The Hokies defeated 4th-ranked Virginia, 70-68, in Cassell Coliseum on Monday night. Tech held an 11-point lead with two minutes remaining and held on for the win, Seth Allen made a free throw with eight second remaining, and Zach LeDay blocked a final UVA shot for the win. LeDay led four Hokies in double figures with 22 points and Justin Bibbs added 16 points in the win.
Tech's 70-68 win over No. 4/4 Virginia on Monday night was the Hokies' first victory against at top-5 opponent since a 64-60 win over No. 1 Duke on February 26, 2011, in Cassell Coliseum. It was the Hokies first victory over a ranked team since an 81-71 victory over No. 15 Oklahoma State on December 1, 2012. Tech is now 2-3 in its last five home games against top 5 teams.
The Hokies are 2-0 in the ACC for just the second time since joining the ACC in the 2004-05 season. Tech started the 2006-07 season 3-0 in ACC play.
Since the Hokies joined the ACC, Tech has played the defending national champions five times and are 2-3 in those contests and 2-2 in regular season games against the defending national champions. Tech defeated Duke in Blacksburg during the 2010-11 season, but lost to the Blue Devils in the 2011 ACC Tournament, the season following Duke's 2010 national championship.
In the win over Virginia, Justin Robinson posted one of his best games as a Hokie. The freshman point guard came off the bench to see 24 minutes of action and handed out a game-high six assists, while not committing a turnover.
Notables: NA
ACC 2-0 teams meet in Cameron Indoor Stadium
Duke leads the all-time series 44-8
The Hokies defeated No. 4/4 Virginia, 70-68, in Cassell Coliseum on Monday night
Zach LeDay scored 22 points to lead four Hokies in double-figures in the win over Virginia
The Hokies are 2-0 in the ACC for the first time since the 2006-07 season
Probable Starters
Guard – Sophomore Justin Bibbs
Guard – Junior Seth Allen
Guard – Freshman Justin Robinson
Guard/Forward – Chris Clarke
Forward – Zach LeDay
Last Time Out
Duke
Marshall Plumlee set the screen, rolled to the basket, took the pass, and threw down a powerful dunk for No. 14 Duke. During his series of lead-stretching slams, the only Wake Forest player who could stop him was stuck on the bench with four fouls. Plumlee scored 14 of his career-best 18 points in the second half of the Blue Devils' 91-75 victory over Wake Forest on Wednesday night.
Grayson Allen scored 24 points, freshman Luke Kennard added 23, and Brandon Ingram had 17 for the Blue Devils (13-2, 2-0 Atlantic Coast Conference).
They shot 52 percent and overcame some serious foul trouble to their thin rotation to win their fourth straight and open an ACC season with consecutive road victories for just the second time under coach Mike Krzyzewski. Duke is down to seven players in the regular rotation with forward Amile Jefferson out indefinitely with a broken foot.
"There's nobody to sub in," Krzyzewski said. "We're literally on an edge all the time. Our guys have to realize that, and they have to play, not conservatively, but smart." I will address this in the Endgame, but once again, I keep finding quotes like this a bit silly. If there is really no one to sub in, on whose shoulders does this rest. We all know the answer to the question. The Devils really only go one deep off the bench and that is Luke Kennard. Sure, he is a great shooter when his game is on, but overall, his defense is questionable. There are two other bench sitters (Chase Jeter & Sean Obi) who could be called upon to spell the depleted frontcourt. However, the lack of actual game playing time shows in their action on the court. I will always live by the tenet that a player can only develop both athletically and mentally if he plays a significant number of minutes in actual games and not in practice.
Devin Thomas had 21 points and 12 rebounds, while Codi Miller-McIntyre had a season-best 20 points for the Demon Deacons (9-5, 0-2). They have lost three of four, also falling to No. 10 Xavier and No. 16 Louisville.
When Thomas picked up his fourth foul with 8 minutes to play and Duke up 69-63, the Blue Devils took full advantage. They immediately pushed their lead back to double figures, with consecutive dunks by Plumlee putting Duke up 73-63 with 6:45 remaining. Then, 3 minutes later, and with Thomas waiting at the scorer's table to finally return, the Blue Devils' big man hit another dunk to extend the lead back to 10.
That came after Wake Forest seemingly had the Blue Devils right where it wanted them, down just 58-54 after Duke's starting guards, Allen and Matt Jones, each picked up their fourth fouls 32 seconds apart early in the second half.
The Demon Deacons twice cut their deficit to two, the last time coming on Thomas' coast-to-coast layup with just under 10 minutes to play, before that big fourth foul on the Wake Forest center came two possessions later.
Notables:
Allen had another big game at Wake Forest's expense
The teams last played in the Blue Devils' home finale last March, and he lit up the Demon Deacons for 27 points, at the time, a career high
Cornelius Hudson finished with 12 points and three 3-pointers for Wake Forest, while freshman John Collins had 11 points

He and Ingram traded blocked shots a few minutes apart midway through the second half
Virginia Tech
Zach LeDay scored 22 points and Justin Bibbs added 16 to lead Virginia Tech to a 70-68 upset of No. 4-ranked Virginia in an ACC game played Monday night at Virginia Tech Carilion Court.
The Commonwealth Clash win enabled the Hokies to snap a seven-game losing streak to the Cavaliers and moved to 10-5 overall on the season, 2-0 in ACC play. Tech is 2-0 in league play for just the second time since starting ACC play in the 2004-05 season and the first time since 2006-07.
The Hokies beat a team ranked in the top five of The Associated Press poll for the first time since knocking off then-No. 1 Duke 64-60 on February 26, 2011 at Virginia Tech Carilion Court.
"I'm happy for our guys. I'm proud of our guys. I wish it counted for more than one win, but I think a lot of it has to do with – I don't think you can have such a shallow answer and think that the preparation from Saturday evening to Monday evening is why we won [Tech beat NC State on Saturday]. I think you have to have a bigger perspective and think about the habits that we've tried to build since we got here. I don't think you can beat a Hall of Fame coach, a team good enough to win a national championship, with just over 48 hours of preparation. I think it has to be the habits that you've tried to establish from the beginning. [Former players] Will Johnston and Christian Beyer have as much to do with this win as the kids that played tonight."
Virginia, which had won 11 straight games, fell to 12-2 overall, 1-1 in the league.
Behind some sizzling second-half shooting, the Hokies made 15 of 26 from the floor (57.7 percent) in the final 30 minutes, Tech pulled away from the Cavaliers and then withstood a late UVA flurry. The game was tied at 50 before the Hokies went on a 17-4 run, grabbing a 67-56 lead on Justin Robinson's basket with 2:11 remaining. Seth Allen scored six of his 13 points in the run, and Bibbs scored five.
UVA, though, went on a 12-2 run and cut Tech's lead to 69-68 on two Malcolm Brogdon free throws with 8.5 seconds left. UVA then fouled Allen with 8.1 seconds to go, and Allen hit one of two free throws to give the Hokies a 70-68 lead.
The Cavaliers came down and guard London Perrantes drove to the basket, but LeDay blocked the shot with less than a second remaining. Shane Henry grabbed the loose ball and was fouled. He missed both free throws, but Perrantes' full court heave didn't come close, and the Hokies registered the win.
LeDay made just one of his five shot attempts in the first half. He scored 18 points in the second half, hitting 7 of 10 from the floor, including three 3-pointers. He finished the game 8 of 15, including 3 of 4 from beyond the arc.
Bibbs, who did not hit a shot from the floor in the Hokies' overtime win over NC State on Saturday, made 6 of 10, including 4 of 5 from beyond the 3-point arc.
Virginia got 22 points from Perrantes, who hit 7 of 12 from the floor – on seven 3-pointers. He just missed tying the building record for 3-pointers in a game by a Tech opponent.
Notables:
Zach LeDay entered the Virginia game with just two, three-pointers on the season

In the win over the Cavaliers, he was 3-of-4 from beyond the arc
Justin Bibbs was 4-of-5 from three-point range and has retaken the NCAA Division I lead in three-point percentage

As a team, Tech was 9-of-17 from three-point territory
Head-to-Head
Duke & Virginia Tech have played 52 games over the years. Duke holds a commanding 44-8 overall lead & 26-5 in conference play. The Blue Devils have won the last eight meetings, most recently a 91-86 overtime victory in Blacksburg last season. Tech is 1-20 in road games in the series. This series has been played not only in Blacksburg and Durham, but also in Atlanta, Greensboro, Roanoke, Charlotte, Raleigh, and Wytheville, VA. At Virginia Tech, the lead is 11-6, away 20-1, and on neutral courts 13-1. The Blue Devils largest margin of victory was 54 in 1953 & smallest margin of victory was 1 way back in 1922.
In terms of a few key offensive and defensive statistical parameters when looking at these two teams head-to-head, Duke has an overall advantage. As noted above, Duke ranks 16th nationally & is first in the ACC in BPG at 5.6. Wake is far behind at 4.1 BPG. Of interest, is Scoring Margin (Duke ranks 9th to the Hokies 86th). Duke has a decided edge in effective FG% & 3PT FG&. In terms of Rebound Margin, Duke ranks 62nd nationally vs. 114th for Tech. Duke continues to improve in FT% (73.2 vs. 65.0) As for Turnover Margin, the Hokies are ranked 119th vs. the Blue Devils at 19th). This game weighs heavily in favor of Duke in terms of statistics.
| | | |
| --- | --- | --- |
| Duke | 2015-16 Regular Season Key Stats Comparison | Virginia Tech |
| 88.5 (18.4) | PPG (Scoring Margin) | 76.9 (8.1) 9-86 |
| 70.1 | Opponents PPG | 68.9 |
| 54.9 | Effective FG% | 49.7 |
| 48.1 | FG% | 45.1 |
| 43.1 | Opponent FG% | 40.5 |
| 38.4 | 3PT FG% | 34.5 |
| 35.5 | Opponent 3PT FG% | 32.2 |
| 39.7 (5.3) | RPG (Rebound Margin) | 39.4 (3.3) 62-114 |
|                              34.5 | Opponent RPG | 36.1 |
| 73.2 | FT% | 65.0 |
| 13.4 | APG | 12.4 |
| 7.1 | SPG (%) | 7.9 |
| 9.7 (3.8) | Turnovers Per Game (Margin) | 13.0 (1.1) 19-119 |
| 13.3 | Opponent TOPG | 13.9 |
| 5.7 | BPG | 4.1 |
| 17.1 | Fouls Per Game | 18.3 |
Four Factors to Winning
[If you wish to learn more about how the four factors are calculated and implemented, a description can always be found here,
https://www.dukeblogger.com/four-factors-winning/
.]
[Please note that the graphical depiction is forthcoming.]
Duke has an edge in all but one of the four factors. When it comes to shooting the ball more efficiently, the Blue Devils have a significant edge over the Hokies at 54.9% vs. 49.6%. Duke also has a significant edge in handling the ball at 13.8% vs. 18.2% and a decided edge offensive rebounding (38.1% vs. 35.9%) Finally, Tech has a slight advantage when it comes to getting to the free throw line, 45.7% vs. 49.3%.
Key Points to Consider
First, a few points regarding both team's overall profile at this point:
Duke
Difficulty defending dribble penetration
Highly efficient attack
Good ball control team
Virginia Tech
Makes the most of its possessions
Hard to score against
Now, a few key points to consider (refer to the Endgame). These may often carry over to future games but keys specific to a current opponent will always be mentioned.
[I decided to wait until Duke has played three ACC games before delving into keys that are more specific. This will be after the Virginia Techs game at Cameron. However, as a preview, let us look at the starters and what they need to do to keep this team afloat given the limited rotation.]
Grayson Allen

He hardly saw the court last season, but so far, in his sophomore year, Grayson Allen has been Duke's best player. He's scoring a team-high 20.6 points per game and also has the most assists of any Blue Devil, with 50
The energy Allen exudes in every minute he's on the court is fun to watch but also infuriating for opponents to deal with

However, can he continue at this torrid pace? Alternatively, will he hit a wall, having already logged more minutes in 2015-16 (475) than the entirety of his freshman season (322)?

Allen only has one speed, and because of this, he can play out of control sometimes. Last Saturday he went for a dunk in transition but came down hard, appearing to hit his head on the court

He was OK, but Duke can ill afford to have another injury with only seven players participating right now.
Matt Jones

When Amile Jefferson went down with a foot injury in mid-December, that left Matt Jones and Marshall Plumlee as the elder statesmen in Duke's rotation

Plumlee is older, as a senior, but Jones is the one with the most game experience in his college career and thus has assumed the role of mentor to the Blue Devils' young roster

Is this a role he can maintain throughout the season, while also being able to contribute?

Jones is third on the team in scoring, at 14.9 points per game, and is Duke's top three-point shooter (45.3 percent)
He's also been the most consistent player to this point, reaching double digits in 12 of 14 games.

The Blue Devils will face some tough moments as the season progresses, and it will be on Jones to guide and lead a backcourt that features two freshmen and a sophomore
Derryk Thornton

Thornton has moved into the starting lineup since Duke lost Amile Jefferson, and in the last four games he's averaged 10.3 points and 3.3 assists (compared to 9.5 and 2.9 per game for the season)

However, he's also turned the ball over eight times in those starts, and he's now the team leader in that stat with 25 giveaways.

The freshman is the only true point guard on the Blue Devils' roster, yet still he hasn't been given the keys to the offense

Grayson Allen and Matt Jones handle the ball in the half court just as much as Thornton, but with their interests also in scoring, this has led to a large number of 1-on-1 play

Duke ranks near the bottom nationally in assist percentage, at 44.6 percent

Will Thornton be able to grasp the offense well enough to up that number, or will he only be out there by necessity?
Brandon Ingram

At 6'9" and with a 7'3" wingspan, Brandon Ingram has length for days

Guards can't deal with him on the perimeter, and big men aren't shifty enough to deal with his lateral quickness
And after some initial disinterest in being a contributor on both ends of the court, the freshman has shown the complete package of late

He's averaging 21.9 points per game over the last seven contests, and since moving to the 4 following Amile Jefferson's injury, his rebounding numbers have gone up

Except, that is, when he's had to deal with real size from an opponent
The main instance of that came in the overtime loss to Utah, when Ingram was held to five rebounds (and none on the offensive glass) by 7'0" Jakob Poeltl and 6'9" Kyle Kuzma

Ingram only weighs 190 pounds, and that's up a bunch from where he was when arriving at Duke in the summer, but he still has room to grow in the strength department

Can Ingram take the punishment that's no doubt going to keep coming day after day in ACC play?

In the game against Wake Forest, he could be matched up with any of three players who are 6'9" or taller and all of whom have at least 25 pounds on him
Marshall Plumlee

Duke's roster, that goes to Grayson Allen, the rise from 9.6 in 2014-15 to 25.6 in his senior year is taking a toll on center Marshall Plumlee
The 7-footer has started every game but is seventh on the team in minutes
He's coming off a one-point, five-rebound, zero-block performance against Boston College

It didn't impact the comfortable victory, but the team will need Plumlee to contribute more while the Blue Devils wait for Amile Jefferson to return
That was seen just two days later when he scored a career-best 18 points

Can Plumlee hold up, able to regroup quickly during his frequent trips to the bench, or will fatigue start to impact his play as the season progresses?
The Bench (Is There One?)
Seriously, as I alluded to above, with the absence of Amile Jefferson, the bench is Luke Kennard.
The Devils willed their way to victory over Wake Forest with its two best players on the bench for a significant amount of time with 4 fouls each
Will can be a powerful tool, but Duke cannot continue winning games when in foul trouble, particularly if it is the frontcourt
The lack of significant playing time for Chase Jeter and Sean Obi may very well cone back to haunt as we get deeper & deeper into ACC play
Only the medical staff know when Amile will return, but my gut tells me that this is a 'Kyrie Irving type of situation'
Endgame
Mark my words…Virginia Tech is a very dangerous team. Duke should be on its A-game for sure. Getting into foul trouble again might just prove lethal. We have already discussed the teams as a whole but let us dig deeper and look into the crystal ball.
The #14 ranked Duke Blue Devils (13 – 2, 2 – 0 ACC) are heading home to the Cameron Indoor Stadium to host the incoming Virginia Tech Hokies (10 – 5, 2 – 0 ACC). Duke has been as good as they come at home and the high powered Blue Devil offense should have Virginia Tech fans pretty nervous for what should already be a game in hostile territory.
While Virginia Tech will rightfully come into this game as an underdog, there is some precedence for an upset. V-Tech just pushed their way past #4 ranked Virginia and the Hokies seem to be getting things together and going in the right direction. Virginia Tech is led on offense by Zach LeDay (15 PPG on 46% shooting) but it is their team oriented approach to scoring buckets that keeps the Hokies involved. Virginia Tech also holds opponents to just 69 PPG on defense.
Duke has won four straight games since an upset loss to Utah, 77 – 75. The Blue Devils have shown cracks in their armor but by far have been as sturdy as any mid-ranked team in the country. Grayson Allen (21 PPG, 4 APG) leads Duke's #3 ranked offense (89 PPG) and they'll look to drop a boat load of points on Virginia Tech in this home game.
Virginia Tech has exorcised a few demons just two games into ACC play, stopping a five-game slide in its series versus North Carolina State and a seven-game skid against Virginia. The Hokies, who are 2-0 in the conference for the first time since 2006-07, will attempt to slay a much bigger beast Saturday as they try to end a 16-game losing streak at Cameron Indoor Stadium when they visit No. 10 Duke.
Behind a 57.7-percent effort from the field against one of the best defensive teams in college basketball and stellar all-around play from Zach LeDay, Virginia Tech edged the fourth-ranked Cavaliers 70-68 to open league play undefeated after two games for only the second time since joining the ACC in 2004-05. The Blue Devils, who haven't lost at home to Virginia Tech since a double-overtime setback in 1995, opened conference play with back-to-back road wins for only the second time under coach Mike Krzyzewski on Wednesday, defeating Wake Forest 91-75. "It didn't look good, let's put it that way. Our guys just fought and fought," Krzyzewski told reporters despite the fact his team shot 51.7 percent and committed only six turnovers.
The Hokies committed only eight turnovers, half as many as Virginia and leading to an unlikely 26-6 advantage in points off turnovers, one game after recording a season-low four versus N.C. State; Virginia Tech had a season-high 22 against West Virginia to close out non-conference play. The Hokies also shot a season-best 52.9 percent beyond the arc against the Cavaliers, getting an unexpected boost from LeDay (team-high averages of 14.7 points, 9.5 rebounds and 1.5 blocks), who went 3-for-4 from the 3-point line after entering the contest 2-for-12. Sharpshooter Justin Bibbs (12.1 points) regained his long-range shooting stroke, going 4-for-5 beyond the arc Monday after missing all three of his attempts versus the Wolfpack.
The Blue Devils are 5-1 since starting forward Amile Jefferson was lost indefinitely to a foot injury, all of their victories have been decided by at least 16 points over that span.
Let us bring up this quote again that I commented on in the Last time Out section. However, Krzyzewski understands his team's margin for error is slim while relying heavily on a seven-man rotation. "There's nobody to sub in; we're literally on an edge all the time. Our guys have to realize that and they have to play, not conservatively, but smart," Krzyzewski told reporters following the Wake Forest victory. Once again, Kennard is, for all intent & purpose, the bench. He is the only one to play more than eight minutes off the bench in the rotation that Krzyzewski alludes to in the quote. Jeter & Obi simply do not factor in the rotation scenario.
Even though it seems that I am addressing the Devils in a negative light at times, the truth is that all I am trying to do is 'keep it real'. That said, Virginia Tech keeps this game competitive early but late Duke offense is way too strong. However, when all is said and done, the Blue Devils make it 7 straight games. We come away with a 95-76 win.