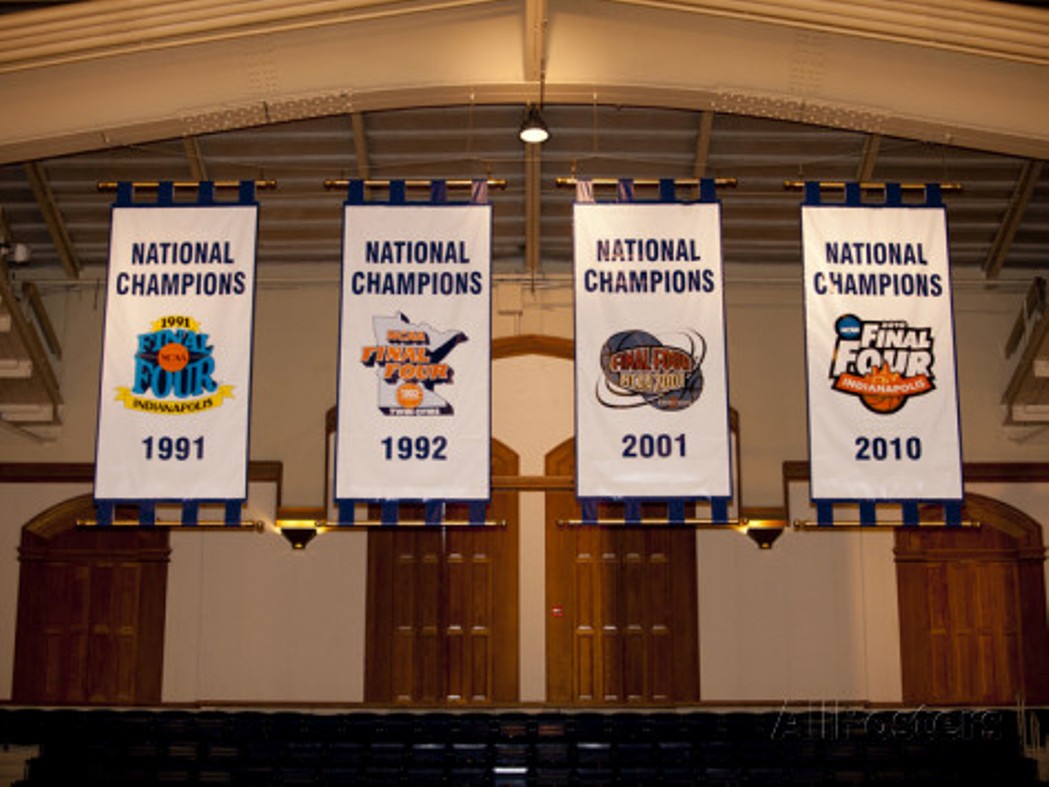 In Duke's first two games of the 2015 NCAA Tournament, they have shown their fans that a 5th banner may soon be raised in Cameron Indoor Stadium. With Justise Winslow driving to the hoop and coming back home to Houston, and future #1 draft pick Jahlil Okafor (his dad is so much fun!) looking better than ever, the sky is the limit for this team. Kentucky is good, but they play in a bad conference, and as everyone knows, UNLV was undefeated before Duke won the 1991 game. A good case can be made that Kentucky is overrated.
Senior Quinn Cook is the real star, though. His leadership is so important to Duke and he probably should have been a 1st team All-American. When he shoots, there is never a doubt that the ball will find the bottom of the net. He didn't have to move to shooting guard for Tyus Jones, so it shows how unselfish he is. Quinn has been through a lot and deserves a banner. The faces he makes during games are always fun to see and are constantly memed on the internet.
Against Robert Morris and San Diego State, Duke proved that they are over the Notre Dame game, and it was probably good that they got to rest in between the ACC Tournament and the NCAA Tournament. Sometimes people say Duke teams are too good too early in the year and always decline, but this team seems to be improving now, which is very important.
Coach K has always had good point guards, and he compared Tyus Jones to Bobby Hurley, which is a big compliment and shows how much he likes Tyus. Maybe future point guards will all want to come to Duke based on seeing him this year, which will continue the great Duke point guard tradition.
Duke plays Utah next, and though they are a good team, Duke shouldn't have trouble beating them, even though Utah has Delon Wright. After that game, Duke will probably play Gonzaga, and they typically lose early in the NCAA Tournament. They are lucky that Iowa State lost in the first round.
Matt Jones is the perfect four-year guy that Duke should always get. The one and done players are good, but the program needs more guys like on the 2010 national championship team. It made me so happy when they won the championship.
If Marshall Plumlee and Amile Jefferson can play well inside off the bench and Grayson Allen can be the star he is, Duke looks to be in good shape for a championship run. I bet Grayson Allen will have an "I Hate Grayson Allen" documentary made about him just like Christian Laettner, haha.
Duke's greatest asset is their coach. Coach K is the best of all-time, and if anyone didn't realize this, he helped Duke win their 100th NCAA Tournament game against Robert Morris. It's amazing how he never loses his will to win, and he is so good for the Duke program, which is like a family.
It is important to take the NCAA Tournament one game at a time, though, so Duke fans should try not to look ahead and also to try and not get angry when people say bad things about Duke, especially Kentucky and North Carolina fans.
Haters will always hate, and Duke Nation will come out on top!
A friend of mine is a HUGE Duke fan and wanted to write about them, so I thought that with Duke headed to the Sweet 16, what better time than now? This person wishes to remain anonymous, but I will be happy to pass along any comments.