Game Preview
[Notes: This preview covers the first game of the championship round of the 2K Classic Benefiting Wounded Warrior Project. In addition, the format is somewhat different as some sections, e.g. stats, 4 factors to winning, etc. have been left out due to insufficient data at this point.]
Duke Blue Devils (2-1, 0-0] vs. VCU x (2-0, 0-0]
Friday, November 20, 2015 • 7:30 PM • ESPN2 • New York, NY • Madison Square Garden (MSG)
By Randy Dunson
1. Team Overviews
No. 5/4 Duke will play the first of three 2015-16 regular season games at Madison Square Garden when it opens the championship round of the 2K Classic Benefiting Wounded Warrior Project against VCU. Duke won the 2008 2K Classic with a 71-56 win over Michigan in the championship game. Kyle Singler was named tournament MVP. Duke has the second-best winning percentage (.835) and second-most wins (187) in the NCAA since the start of the 2009-10 season. Ranked fifth by the Associated Press, the Blue Devils have been ranked in the AP poll an NCAA-best 157 consecutive weeks, the seventh longest
streak in NCAA history. Matt Jones leads Duke with a 158.4 offensive rating. In the team's last two games, Jones has averaged 17.5 points, shooting .600 (12-of-20) from the floor and .667 (8-of-12) from deep.
Behind a combined 10.7 offensive rebounds per game from Amile Jefferson and Marshall Plumlee, Duke is rebounding 43.1 percent of its own misses and averaging 20.7 second-chance points per game. Jefferson has opened the season with three consecutive double-doubles and ranks seventh nationally with an average of 7.0 offensive rebounds per game. Jefferson needs five offensive boards to tie Carlos Boozer for 10th on Duke's career chart (260).
Heading into the season, Duke players had started just 77 collective games, the second fewest in the Mike Krzyzewski Era.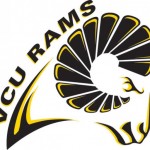 What was hinted at earlier this week is now official, VCU will take on the defending national champs, the Duke Blue Devils, November 20th at Madison Square Garden for the Rams' first championship round game of this year's 2K Classic. The other side of the bracket will pit last year's national runner-up, Wisconsin; against the Georgetown Hoyas meaning the Rams or Blue Devils will take on one of those two, win or lose, Sunday November 22 in either the championship or third-place game. The Rams have lost their last two games against that group, dropping a four-point neutral court loss to Georgetown in November of 2013 and fell to Duke the previous season, 67-58 in the Battle 4 Atlantis. Prior to that they had dished out NCAA tournament losses to both the Blue Devils and Hoyas, first defeating Duke in the 2007 tournament, then dominating the Hoyas in 2011 en route to the Rams first and only Final 4 appearance. VCU has never played Wisconsin.
The Rams enter a new era this year with a new coach (former head coach Shaka Smart left for the University of Texas), a new version of "Havoc" and four new players, but they should be an old standby in the upper tier of what is expected to be a very strong league. Former VCU assistant Will Wade's pressing system and defenses will gamble less in the frontcourt and try to produce more steals in half-court situations, and his offense will utilize big men and depth a little more.
Junior forward Alie-Cox averaged 7.4 points, 5.7 rebounds and 1.9 blocks last year, but has not been a focal point offensively, but will steadily improve. Junior guard JeQuan Lewis scored in double figures in 11 of 15 games after then Senior Weber was lost for the season with a knee injury, and Senior transfer guard Korey Billbury averaged 14.4 points at Oral Roberts. Bigger contributions should come from sophomore Justin Tillman, sophomore Forward Michael Gilmore, and sophomore guard Jonathan Williams.
2. Last Time Out
Duke
Tyler Ulis scampered up and down the court. Jamal Murray muscled his way to the basket. Marcus Lee and Alex Poythress finished with authority. Another year, another impressive bunch of Kentucky Wildcats.
Ulis had 18 points and six assists, and No. 2 Kentucky used its speed and athleticism to pull away from No. 5 Duke for a 74-63 victory Tuesday in the Champions Classic.
Kentucky (3-0) scored 17 points off 16 Duke turnovers and enjoyed an 18-4 advantage in fast-break points. Murray scored 11 of his 16 points in the second half, and Isiah Briscoe added 12 points as the Wildcats had four players in double figures.
Amile Jefferson led the Blue Devils (2-1) with 16 points and 15 rebounds, and Marshall Plumlee finished with 12 points, 10 rebounds and six blocked shots. Grayson Allen, who scored 54 points in Duke's first two games, was held to six points on 2-for-11 shooting. He got his first basket on a 3-pointer from the corner with 12:08 left in the second half. Matt Jones made three 3-pointers and finished with 16 points for Duke, which shot 40.7 percent from the field, compared to 44.8 percent by Kentucky.
Spurred on by a pro-Kentucky crowd, the Wildcats grabbed control with a 10-2 run early in the second half. Murray kicked it off with a layup and a dunk, and Skal Labissiere's layup made it 49-38 with 14:48 left. Calipari's team was never really challenged again. The Wildcats opened their biggest lead when Ulis, a 5-foot-9 Chicago native, converted a layup to make it 71-55 with 4:09 to go. Lee had 10 points, 10 rebounds and two blocked shots for Kentucky, and Poythress finished with nine points and seven rebounds.
VCU
Last Monday, VCU dispatched Radford with ease. In brief, Senior Guard Melvin Johnson's sharp shooting and the Ram's pressure defense paved the way for a 92-74 victory over the Highlanders. Johnson led all scorers with 24 points to go along with his four steals.
VCU started with a fast pace, utilizing a full-court press and contesting shots on defense. As Radford tried to slow the pace down, the Rams attacked the offensive glass. However, this lead to the VCU big men getting into foul trouble. Radford began to work its way back by forcing bad VCU shots and running the floor, evening the score at 30-all with 5:09 remaining in the half. The Rams countered when Junior Guard JeQuan Lewis connected a shot from long-range sparking a 13-2 run to end the half, capped by a 3-pointer from Johnson. Johnson came out firing in the second half, knocking down back-to-back shots from behind the arc. Sophomore forward Michael Gilmore made an immediate impact coming off the bench in the second half, protecting the rim and knocking down two three-pointers as the Rams began to pull away leading 81-54 with 4:56 remaining in regulation. Radford began knocking on the Ram's door again going on a 17-3 run, but the Highlanders ran out of time as VCU ran away with a 92-74 win.
Gilmore poured in 12 points, which a new career-best for the sophomore. The Rams have now won 25 straight when Johnson hits three or more 3-pointers.
3. Head-to-Head
Duke and VCU have only played twice with the series 1-1. VCU prevailed in 2007 in the first round of the NCAA tournament. Duke topped VCU in 2012 in the "Battle 4 Atlantis".
4. Key Points to Consider
First, a few points regarding both team's overall profile at this point:
Duke
Very methodical on offense
Struggles to score
Hard to score against
Guards the paint well
VCU
Very methodical on offense
Struggles to score
Hard to score against
Defends layups and jumpers well
Now, a few key points to consider (refer to the Endgame). These may often carry over to future games but keys specific to a current opponent will always be mentioned.
Backcourt (Still No True PG for Duke)

Allen & Jones seem to be taking turns but this team desperately needs a true floor leader as the likes of a Quinn Cook or Tyus Jones
I am still looking for Thornton to work his way into this spot

Backcourt (Overall)

Duke will need its backcourt to play superbly on the perimeter
They need to hit more 3s as VCU has at least 3 players who can be prolific scorers behind the arc
Allen, Jones, Kennard, & Thornton will have their hands full keeping the VCU guards in front of them

Frontcourt (Substitutions)

Duke needs to find someone who can come in & consistently spell Plumlee & Jefferson
Ingram can move to the 4 spot or more minutes for Jeter
The X-Factor continues to be Obi as it appears that he has been relegated to the bench for now

Frontcourt (Overall)

Once again, need to do a good job controlling the boards in this game; VCU's frontcourt is not as talented as Kentucky but nonetheless are formidable
Staying out of foul trouble & being physical to offset some of Duke's youth will also be key
5. Endgame
The Duke Blue Devils hope for a nice bounce back win after losing to Kentucky. The Duke Blue Devils are averaging 89.3 points on 47.2 percent shooting and allowing 74.3 points on 45 percent shooting. Grayson Allen is averaging 20 points and three assists while Amile Jefferson is averaging 15.3 points and 12.7 rebounds. Matt Jones is dishing two assists and Marshall Plumlee is grabbing nine rebounds. The Duke Blue Devils are shooting 37.5 percent from deep and enters this game with four double-digit scorers. However, Duke has allowed 74 or more points in all three games this season and is allowing 44.2 percent shooting from beyond the arc. Duke needs to be more consistent on the defensive end.
VCU will look quite different for the obvious reasons after losing its head coach and two standout players, Treveon Graham and Briante Weber. The black and gold will need to find ways to win without the scoring production of Graham this season as there will most likely be with a noticeable change in approach, namely in VCU's use of their bigs. Look for VCU to use bigger lineups under Wade than under Smart and expect more diversity in their looks on the floor as well. While VCU "havoc" will hope to make an appearance against the Blue Devils, VCU will throw some matchup zone looks at Duke that would not have really been considered by the previous staff. Offensively, it is expected more emphasis on frontcourt play than in years past and expect Alie-Cox, Tillman, and Gilmore to be the biggest beneficiaries. VCU's guards will still likely do the majority of the scoring but the trio will more than likely get a lot more looks than frontcourts of years past might have. That frontcourt will be needed early against a Duke team with a ton of talent standing 6'9 or taller.
The VCU Rams look for a 3-0 start after wins over Prairie View A&M and Radford. The VCU Rams are averaging 83.5 points on 45 percent shooting and allowing 62 points on 38.9 percent shooting. Senior guard Melvin Johnson is averaging 18.5 points and two assists while senior guard Korey Billbury is averaging 11 points and 6.5 rebounds. Junior guard JeQuan Lewis is the third double-digit scorer and junior forward Mo Alie-Cox is grabbing 8.5 rebounds. The VCU Rams are shooting 42.6 percent from downtown and have eight players averaging at least six points. Defensively, VCU still plays that pressure defense that has produced 30 steals and 11 blocks in the first two games. Of course, this will be the game that lets the VCU Rams know exactly where they are without Shaka Smart.
[An interesting side note is on the Duke bench, Ram fans will recognize assistant coach, Jeff Capel. The former Duke guard was named VCU head coach after one year as an assistant and helped the Rams in their return to prominence starting with a 2004 NCAA tournament run and a one-point NCAA tourney loss to the Chris Paul led Wake Forest Demon Deacons. Capel left the Rams after three seasons to take the same position at Oklahoma where he coached five years before being let go.]
Potential Matchups
PG – Matt Jones, Grayson Allen, or Derryck Thornton v JeQuan Lewis
Lewis will have the experience advantage against Thornton. The two are actually quite similar in that both love to attack on both sides of the ball (not to mention the obvious size comparisons). The question remains for Duke will they continue the rotation at this spot with Jones & Allen. The answer in the short-term is 'yes'.
SG – Grayson Allen v Melvin Johnson
It is well-known that Allen can be an explosive guard, but he was held at bay in the Kentucky game. It should be a shootout between him and VCU's Melvin Johnson. Johnson will be just a quick train ride from his home in the Bronx so expect him to potentially put on a show under the bright lights of MSG against the defending champions. Of course, we cannot forget Matt Jones at this spot. He could be an even better matchup against Johnson
SF – Brandon Ingram v Jordan Burgess
Jordan Burgess has done much of his damage at VCU on the defensive end and will look to lock down on Duke's highest rated incoming recruit, Ingram. Ingram can hit shots all over the floor at a high percentage including a 42% clip from range his senior high school season. Burgess is a much more physical player than Ingram is and will have a serious strength advantage over the blue chipper. This should be a fun matchup and a great test for Burgess.
PF – Amile Jefferson v Justin Tillman
If Chase Jeter would play this spot, he looks and plays a lot like VCU's Michael Gilmore. However, Jefferson will see the majority of minutes here. At 6'9 & 225 lbs, Amile has the length to bother Tillman. It will be nice to see Jeter and Gilmore go at it, however the Tillman and Jefferson matchup in the low post should be fun to watch.
C – Marshall Plumlee v Mo Alie-Cox
Plumlee will most likely start at the 5 spot again. His newfound game will bring the size needed to matchup with the power Alie-Cox.
Plumlee has leveraged his experiences in the Duke program and has become a contributor now in his final season. His 7 foot frame and strength and even some aspects of his offensive game have become crucial in this early part of the season.
[An interesting side note is another VCU connection. Sean Obi, who plays sparingly at this spot left Rice before former VCU assistant turned Rice head coach, Mike Rhoades, ever had a chance to coach him. Recruited to the Owls by Ben Braun, Obi left Rice to join the Blue Devils after a stellar freshman season in Houston. He had tremendous stats while at Rice but for whatever reason is simply not seeing much PT at Duke thus far.]
Duke is the more talented team, but VCU has a ton of experience and that pressure defense is sure to give the Blue Devils young players issues. I think this is going to be a hard played game on both sides with Duke pulling away in the end with a 83-79 victory.