| Date | Time | Location | Where to watch |
| --- | --- | --- | --- |
| November 11, 2017 | 7:00pm | Cameron Indoor Stadium | watchESPN |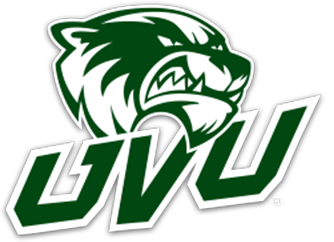 Next up for the Duke Blue Devils on a quick turnaround is the Utah Valley Wolverines. The Wolverines have one game under their belt – a ten point loss to Kentucky where Utah Valley had a ten point lead in the second half but an explosion by the Wildcats fueled them to a 20 point swing and a victory. This game should serve as a wake up call to the young Devils who similarly play a ton of freshmen both in the starting lineup and off the bench. The Wolverines will not come in scared.
The Wolverines, much like Elon, are an experienced group starting 3 seniors, a junior and a sophomore. Facing teams with this kind of experience will help age the young Devils. System teams and teams that are not going to wilt under pressure but teams that will keep running their stuff. What Duke can learn from the Kentucky game is that without a concerted effort on the defensive end any team can be tested or beaten.
Utah Valley employs 4 guards and a center and did a great job of pushing tempo in the first half against Kentucky. Kenneth Ogbe a Utah graduate transfer is one Duke will have to watch for. Scoring 12 against Kentucky, Ogbe also pulled down 7 boards. The success that Utah Valley had in the first half foced Kentucky into a zone in order to utilize their length and force the Wolverines into turnovers. Hopefully Duke will employ a zone but hopefully not be forced into it by a lack of intensity in the man-to-man.
If you see a familiar face on the sidelines on the Utah Valley side their Assistant Coach is Chris Burgess. Burgess played for Duke under Coach K for two seasons, helping the Blue Devils to the Elite Eight in 1998 and a run to the national championship game in 1999.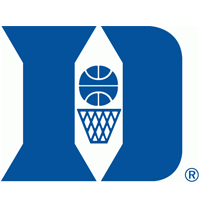 Duke will have a the advantage both athletically but also in terms of size, strength and talent. Duke comes into this game with a versatile lineup and I believe Marvin Bagley will have a huge game with a much smaller team but also if Wendell Carter can stay out of foul trouble too will feast on this team. Having bigs that are willing to run the floor and play defense just as ferociously as offense should be a huge separator in this game beyond the talent disparity.
Things to look for:
Fatigue, with Duke playing so many freshmen, how will the young Devils recover? The emotion of their first true game coupled with having to play again today could be a potential hurdle for this team. Look for Coach K to utilize the entire bench once again. This should create some opportunities for Jordan Goldwire, Jack White, Antonio Vrankovic and Javin DeLaurier who has been impressive in both the preseason and in the first game.
Free throw shooting in the two preseason games and in the first game last night has been abysmal but in fairness Duke has not had a ton of attempts and very few by the guards.