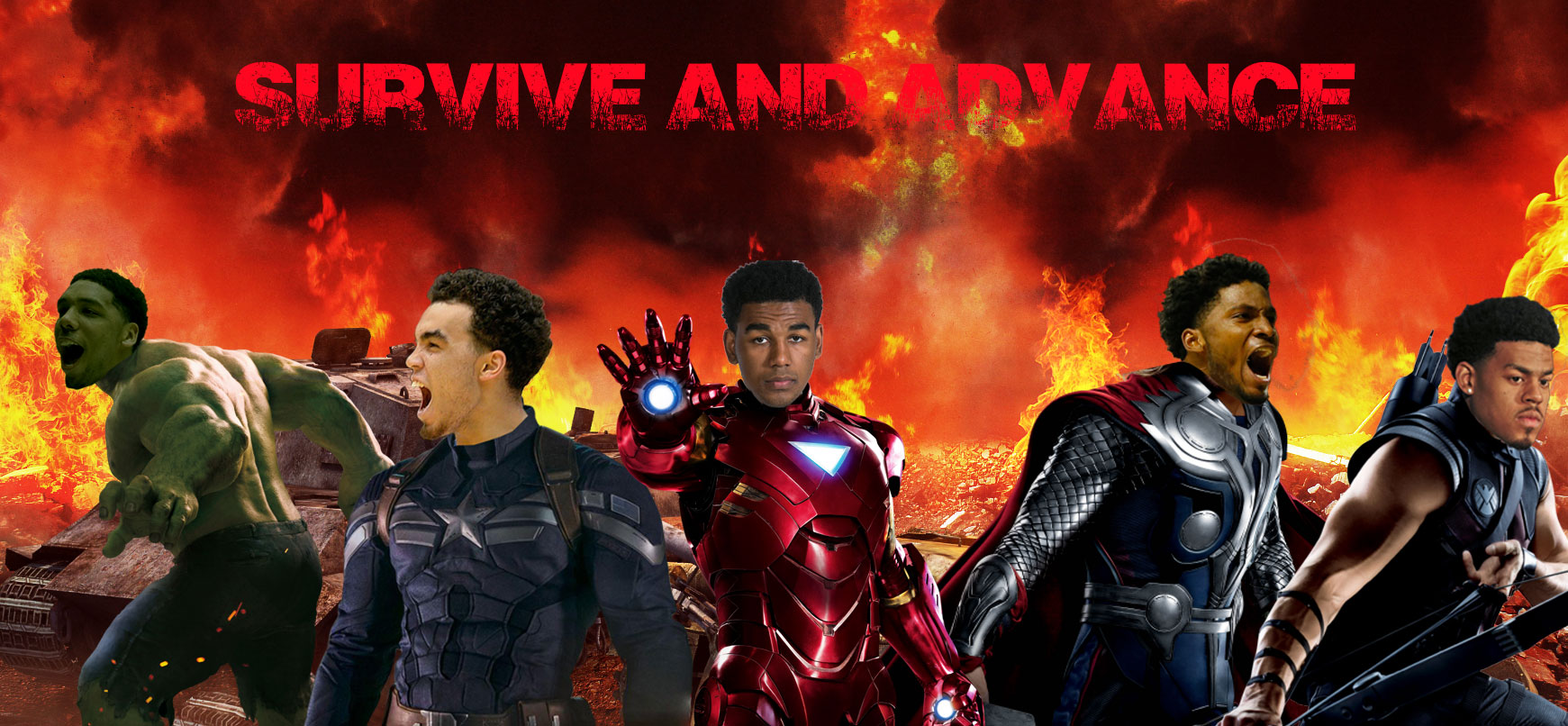 Duke pushes it's way into the Elite 8 with a 63 to 57 victory against the 5th Seed Utah Utes. The word I heard about this Utah team, who I never had the pleasure of watching until this game, was efficiency – on both ends of the floor efficiency. You could see shades of that in this game but Duke just had too much firepower in Justise Winslow. He was the end all and be all for this team, in this game. Justise returned home to Houston and put on a show for family and friends. Winslow scored a game high 21 points and also pulled down 10 rebounds. Winslow hit the only 3 point shots for Duke in this game, going 3 for 4. On the defensive end the freshman forward had 2 blocks and a steal.
Duke freshman center did not have his best game he was double teamed for most of the game and on several occasions Jah made his usual  cross-court pass but turned it over as Utah scouted that well. Okafor ended the game with 6 points, 7 rebounds and 3 blocks but 4 turnovers.
Tyus jones started the game slow but ended with a flourish scoring 15 points and dishing 3 assists. Jones' back-court mate Quinn Cook went 2 for 5 in the game and 0-1 from beyond the arc. The senior guard was well defended and scouted and found open looks hard to find. Cook did score 11 points, went 7 for 8 from the free throw line and had 5 rebounds.
The positives for Duke in this game starts with their defense. Duke did what it failed to do earlier in the year and defended the pick-and-roll well. They held the Utes to 35% shooting. Another positive for this Blue Devils was game flow. I honestly thought Duke would do everything to make this game fast but Duke settled securely into the half court and played it well. Duke ran when it needed to but felt supremely comfortable with either pace. Having strong guard play was key. Also on the positive side for Duke, they were able to win this game without much from its star big man Jahlil Okafor, Duke was able to find other guys in Justise, Tyus and Quinn – who were all in double figures. Lastly, for Duke, the free throw line Duke made 20 free throws to only 11 for the Utes.
Negatives for Duke. The second half turnovers were huge in Utah getting this game down from a Duke 15 point lead. Duke did not do a very good job on the low block. Duke will need to help out Jahlil and continue to give him lanes to pass out of the double team. 4 shots for big Jah is not enough. Rebounding for the Devils was definitely a weakness although the difference wasn't as bad as it seemed (36-31) there was a difference in second change points of 6 points.
Next up for the Devils is Gonzaga in the Elite 8.
Anyone who wants to tune in to the Dukeblogger live-stream download the twitter periscope  app (periscope.tv) and follow me through it. Please tune in and ask questions live!!