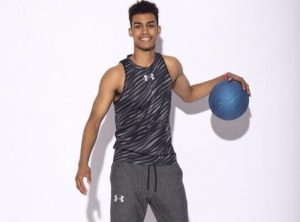 Jordan Tucker
6'7, 207
Wheeler High school
Marietta, GA
After missing on 5 star small forward Kevin knox who ultimately chose Kentucky Duke offered 4 star forward Jordan Tucker. Tucker will visit Duke starting Wednesday.
Tucker had trimmed his list to Georgia Tech and Syracuse with the Orange seemingly in the lead for his services. Duke is clearly getting in late on his recruitment but the good news for Duke is Tucker was willing to listen. Not sure the odds are in Duke's favor, even the big boys have to yield on occasion to relationships that have been fostered over time but Duke is always a strong player when they enter a race in recruitment. It will be an interesting 24-48 hours as Tucker visits the campus.
Tucker is not a similar player to Knox, choosing to do most of his damage on the perimeter, he has a very adept shot out to 3 point range and is a good and willing passer. What remains to be seen is Tuckers defensive abilities, Duke has been lacking in strong defenders in recent years, having that skill set would assure Tucker of quality time on the floor and also the lack of a true small forward doesn't hurt either. My uneducated non-insider guess is that Tucker will end up in the ACC but probably playing for Jim Boeheim. He has developed relationships that are hard to surely hard to untangle even with Duke having a punchers chance.
Overall Duke is in the running for PG Trevon Duval and to a lesser outside extent Mo Bamba who most think will end up either at Kentucky or Texas.