Abridged Game Preview
Duke Blue Devils (19-6, 8-4 (5th T)] vs. UNC Tar Heels [21-4, 10-3 (1st)]
Wednesday, February 17, 2016 • 9:00 PM • ESPN • Chapel Hill, NC • Dean E. Smith Center
By Randy Dunson [Note: Please direct comments, suggestions, etc. to @RandyDunson.]
Endgame
When you think of college basketball, there are a few iconic programs that immediately spring to mind. It is always a little exciting when a pair of those programs clash in a big match-up. Wednesday marks the first 241st edition of the Tobacco Road Rivalry, and this season, it begins at the Dean Smith Center when the 20th-ranked Duke Blue Devils travel to Chapel Hill to face 5th-ranked North Carolina Tar Heels.
There may be no better game on the Wednesday NCAA basketball calendar than this one. You have the defending champion going against the team that many believe will win it all this year, and that makes for a tasty wagering proposition.
Recent History
Duke has dominated the recent history between the two teams. Mike Krzyzewski's side has won three straight, five of the last six, and seven of the last ten against the Roy Williams' side. Their last matchup came at Chapel Hill last March. Tyus Jones led Duke to a massive 53-point second half, giving the eventual national champions a seven-point win over the Tar Heels.
Coaching Battle
After experiencing a vertigo scare last week against Boston College, it is good to see Roy Williams back on the bench coaching, especially for a game of this caliber. Williams is 10-15 against Duke as the coach of Carolina and 11-18 overall. Meanwhile, Coach K has notched 42 career wins over Carolina.
Rebounding a Key Factor
In Carolina's losses this year, rebounding has been a problem for them, especially in their most recent loss to Notre Dame. Though the fifth-ranked Tar Heels outrebounded the Fighting Irish by one, 41-40, Notre Dame notched 20 offensive rebounds with starters Bonzie Colson, Zach Auguste, and Demetrius Jackson notching 14 of them. Carolina will need to be sure to not give up many second chance opportunities or else, they will find themselves in yet another losing proposition.
On the season, particularly after the loss of Jefferson, Duke is a middle-of-the-road rebounding team, averaging just over 37 a game. Meanwhile, Carolina is averaging over 40 rebounds a game, which ranks them as one of the top 30 rebounding teams in the country. However, Notre Dame averages less rebounds compared to Duke, so if the Blue Devils get themselves in prime position on missed shots, they could definitely come away with a road victory.
Players to Watch For
Brandon Ingram: The 6'9'' forward is one of the highly touted prospects from this year's class. He is currently averaging 17 points and six rebounds a game as well as an assist, steal, and a block. A stellar performance in a big-time rivalry game like this will solidify him as the second-best prospect behind LSU's Ben Simmons.
Brice Johnson: In a battle of freshman vs. senior, Ingram is most likely going to be matched up with Carolina's 6'9'' forward, Brice Johnson. The senior leads Carolina in both scoring and rebounding, averaging a double-double of 16 and 10. He also adds in an assist, steal, and block as well, just like Ingram.
Why the Blue Devils Will Win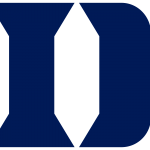 Just a couple of week ago we were talking about how this Duke (19-6, 8-4) team was a pale shadow of the one that won it all. Things have changed dramatically in that time, though, as Duke have won four straight, and have knocked off a pair of ranked opponents in the process. This is beginning to look like a team that has its swagger back, as well as one that is gearing up for a deep run in the Tournament. A trio of those four wins came on home court, but the Blue Devils have also managed to win two of their last three on the road. More importantly, though, they have momentum on their side, as they are really starting to look like a team that is peaking at just the right time. Duke is averaging 83.4 PPG, and is giving up 70.9 PPG.
Why the Tar Heels Will Win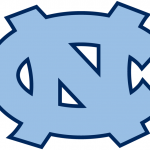 Like many of the teams that have sat atop the rankings this season, the North Carolina Tar Heels (21-4, 10-2) have had a little fall from grace. Back to back losses versus Louisville and Notre Dame dropped them down, but they have since climbed back to #5 with two wins in a row. The first of those wins was a rather nervy looking one against Boston College, but the Tar Heels looked more like their old selves with a hefty thumping of the Pittsburgh Panthers in their last game. North Carolina has only had three games versus ranked opponents, but they did manage to win two out of three, although that lone loss did come in their last meeting against ranked Louisville. The Tar Heels are averaging 83.8 PPG, and are giving up 70.2 PPG.
Prediction
Despite rankings, there really is not much that separates these two teams. Both are extremely talented but have underperformed throughout the season. What this game will come down to is which team has more players that can deliver in the clutch moments, which Duke has with Ingram, Allen, Luke Kennard, and Matt Jones. I am sticking my neck out and will go with Duke 82 – North Carolina 77.
Eight Notables to Watch for in This Game
Marcus Paige's slump may be over

During the team's February 1 loss at Louisville, he had made 14-of-60 from 3-point range over a period lasting six weeks

Roy Williams noted that he thought Paige just needed to see one of his shots go into the basket in an actual game
That diagnosis appeared to have been corrected
In three games since, Paige is 11-of-20 on threes and averaging 16 points

That's not vintage Marcus Paige, but the Heels can win with it most nights
They will need him at his best against Duke
Power forward will be the most important matchup

North Carolina is one of the few tops teams using two baseline-oriented big men: Kennedy Meeks and Brice Johnson
Actually, if Duke had a choice, that would be its direction at the moment, as well

But forward Amile Jefferson has been injured since December, forcing coach Mike Krzyzewski to move freshman Brandon Ingram into a stretch-4 role

That has meant Ingram defending bigger players and battling more for defensive rebounds
Coping with Johnson is likely to be the greatest challenge he has faced in that regard to date

Johnson is quick off his feet, powerful, determined and an accurate shooter to 15 feet
It's possible he will overpower Ingram

However, Johnson has never guarded anyone like Ingram, either

Ingram is an elite ball handler for a 6-9 player, an advancing long-range shooter and blessed with a comfortable fallaway jumper it is nearly impossible to block

Limiting Johnson's access to the ball is important for Duke; in three of the Tar Heels' losses he shot fewer than 10 times
Ingram was the one Devils player whom Virginia's great defense could not stop; he got 22 shots and scored 25 points
Duke can't win the ACC without this

Some say there is no regular-season ACC championship, that the only true title in the league goes to the team that wins the ACC Tournament
This is rather humorous given that Wednesday night's game will be played beneath the many banners Carolina has hung at the Smith Center for winning the league's regular season
One might suspect the Blue Devils (8-4) are out of the regular-season race given that they're two games behind Carolina (10-2) with six games to play, and that there are four other teams with equivalent or superior records to the Devils

But they get a second shot at UNC at home on March 5, and that alone gives them a chance to even things up pending each team's other results
It's safe to say it'll be difficult for Duke to win the league, but safer to say they're done if they don't get the Tar Heels on the road
This is a very rough week for Duke

Not only are the Devils embarking on a two-game road trip, but it's a two-game trip to Carolina and Louisville (Saturday, noon)

So, no, Duke does not get all the breaks!
Hard to believe but there just might be a lot of ACC fans pulling for Duke

We all know this isn't usually the case

Consider the reaction from so many after Grayson Allen drove toward the winning layup and probably didn't travel/maybe was fouled/definitely traveled by landing before he shot

Other than by the Devils and their fans, this development was not widely embraced
So it'll be a bit different when Duke takes the court in Chapel Hill

The Devils will not be popular there, but the other teams in the ACC that still have a title shot, Miami (9-3), Virginia (10-4), Notre Dame (9-4), and especially Louisville (8-4), which is playing for nothing else at this point, will definitely be on their side
The Heels could wear down Duke

In Saturday's home victory over Virginia, Duke got only 13 minutes from its bench

In beating Louisville, it was 25
Carolina is playing 10 guys, at least eight for extended minutes most nights

The Tar Heels aren't scoring 80-plus every night
But here is Duke's conundrum…playing the game at a slower pace could mean Carolina's size advantage up front having a greater impact

Stopping opponents in halfcourt situations had been the Devils' challenge following the injury to Jefferson
Have they advanced enough to risk a halfcourt game with a team as big as Carolina
North Carolina would love to end its streak

Duke has won three in a row in the series and seven of the past nine
The Tar Heels have not gone into one of these games as the higher-ranked team since February 2012; that turned into the memorable 85-84 Duke victory Austin Rivers secured with his buzzer-beating jump shot
Carolina-Duke remains the best rivalry in American sport

This is just a 'fact', if you will

The proximity of the schools, their perpetual status as elite teams, the public vs. private dichotomy
Since 2001, Duke and Carolina have claimed five of the 15 NCAA Tournament championships
Imagine that…one-third of the titles shared between two universities located along the same highway in the Research Triangle