Abridged Game Preview
Duke Blue Devils [22-5, 11-6 (4th)] vs. UNC Tar Heels [24-6, 13-4 (T 1st)]
Saturday, March 5, 2016 • 6:30 PM • ESPN • Durham, NC • Cameron Indoor Stadium
By Randy Dunson [Note: Please direct comments, suggestions, etc. to @RandyDunson.]
Endgame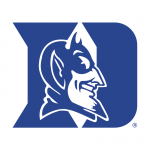 North Carolina really wishes it had its first game against Duke back. Led by Brice Johnson's 29 points and 19 rebounds, the Tar Heels simply dominated Duke in the paint and on the glass. Duke was reduced to just six rotation players after Matt Jones sprained his ankle. However, bad execution by UNC down the stretch saw Duke steal the game, 74-73.
North Carolina went away from Johnson and settled too often for jump shots in crunch time, the team finished 1-of-13 from beyond the arc, which ultimately led to its undoing. Head coach Roy Williams should have learned his lesson after that horrible loss and probably will not make the same mistake again.
With Duke's Amile Jefferson still out injured, there is no reason to think the Tar Heels will not continue their dominance against an undersized Duke team inside.
Senior Marcus Paige's prolonged shooting slump is still worrisome for UNC, though. He went 2-of-10 against Duke, and has scored just 19 total points on 6-of-23 (26 percent) shooting in his last two games against No. 3 Virginia and Syracuse.
With Paige struggling, Joel Berry II must continue to step up. The sophomore, who went just 2-of-12 against Duke, has gone 12-of-23 over his last two games, and scored a team-high 21 points in UNC's 79-74 loss at Virginia.
Of North Carolina's four conference losses, three have come on the road.
While the Blue Devils' loss at Louisville was understandable, they were coming off an emotionally draining win at UNC and were without Matt Jones, their 14-point loss at Pitt was particularly shocking. Their highly efficient offense, No. 4 in the country per KenPom, was limited to just 37.5 percent from the field.
The Blue Devils have been a much better bet at home, though. After losing back-to-back games at Cameron Indoor against Notre Dame and Syracuse, they have gone 5-0 in their last five at home, which includes big wins over No. 13 Louisville and No. 7 Virginia.
They also took care of Wake Forest, 79-71, in their latest outing on Tuesday. Grayson Allen scored 30 points, the most he has scored in conference play, while Matt Jones added 14 on 4-of-6 shooting from three.
Allen has been on fire since February 1. He is averaging 23.4 PPG during that stretch, third-most out of all major conference players. Meanwhile, just the added presence of Jones and his shooting ability will be a big boost for the Blue Devils after the junior missed majority of the first game against UNC.
Since 2010, Duke has gone 5-1 at Cameron Indoor against its bitter rivals.
Key Player for North Carolina
It is senior Brice Johnson. He was absolutely dominant in the first game (well, at least for the first 35 minutes or so), posting 29 points and 19 rebounds. However, Coach Roy Williams and the guards simply could not find him at the end. The play-calling this time around needs to be much better, and Johnson has to demand the ball. He is arguably the most consistent big man in the country, and no one was more disappointed by the Duke loss than he was. It could be his last game in Duke, his last chance to impress ACC voters for Player of the Year and one of his last opportunities to emblazon his name and his dunks into the memories of every UNC and Duke fan. If Johnson steps up to the plate, expect North Carolina to make up for two weeks ago.
Key Player for Duke
In the last preview, I went with Marshall Plumlee. He is still the 'MIP' on this team. However, against the Heels, I have to go with Brandon Ingram. Allen will get his 20 points, infuriate at least half of every TV viewer, and get to the foul line a ton. Luke Kennard may drain some 3's, and Marshall Plumlee will hustle and get rebounds. But, Ingram? He will be a matchup nightmare yet again. Isaiah Hicks, Justin Jackson, and Johnson all guarded him at some point to varying degrees of success (Hicks with the least by a good margin). He is long, can shoot, can drive, and clearly does not shy away from big moments in big games. He has not played his best ball since then, but it will most likely be his last game in Cameron. If Carolina cannot effectively limit him, Ingram could run rampant over the inconsistent Tar Heel defense and find himself with two wins over a better UNC squad to cement his stellar freshman year.
How Does North Carolina Win?
Find the killer instinct. Carolina had it against Miami, but it disappeared against Duke and Syracuse. It can get leads of around 10, but the Heels struggle to land the kill shot and render its opponent defeated. Duke was down for most of the game in Chapel Hill, but the Devils hanged around just enough to strike at the end. UNC is deeper, more experienced, potentially hungrier and there is more at stake for them (ACC title, possible No. 1 seed). There needs to be a fire in this team's belly and, if so, Duke should not have the manpower to keep up. If UNC really thinks it has a chance to win it all, it needs to assert itself Saturday night in Durham.
How Does Duke Win?
The Big Three of Allen, Ingram, and Kennard need to do what they have been doing all year, aided by a little support from Jones, Plumlee and one to-be-determined bench guy. This far into the year, we know who most teams are, and it would be a shock for any of the deeper bench guys for the Devils to make an impact. The stars Duke has had for the whole year have to play as they did in Chapel Hill. If the Big Three can combine for around 60 points, the Blue Devils should be right there in the end.
Pre-game Notables
Is Amile Returning?

In a word, "No"

Although he has been "practicing" as some have noted, it is pretty hard to do much with a solid ankle foot orthotic on your foot

Redshirt

Still talk of him redshirting & coming back next year, but why?
Do not see much of an upside for him or the program
Even if he came back next year to play with #1 Harry Giles, would that position him for a lottery pick in the NBA draft; probably not
Managing Fatigue

Getting Jeter a few more minutes could make him a useful fill-in off the bench during the tournaments, but one person isn't enough to solve Duke's depth issues

He has seen more minutes lately though
Particularly, the wearing down that comes from having the top six players log so much time.
It's another quiet turnaround, with Duke's last game on Tuesday against Wake Forest, but then there are three full days off before hosting North Carolina on Saturday

And then comes the ACC tournament, which could mean as many as four games in as many days (depending on seeding) if the Blue Devils were to reach the title game
Chase Jeter's Increased Involvement (mentioned above)

Chase Jeter has ended up playing the role that Grayson Allen did a year ago

Brandon Ingram, Luke Kennard and Derryck Thornton all average at least 25 minutes per game, while Jeter has only appeared in 25 of 29 contests

But the 6'10" forward is starting to see his minutes go up, playing nine minutes on Sunday after logging 12 and 17 minutes against Florida State and Louisville, respectively. He's now averaging 7.7 minutes per game
Though the production isn't there

Jeter contributes 1.7 points and 1.9 rebounds per game
Just being able to turn to him for more than just a few seconds right before TV timeouts should pay off in March
He's mostly in there to give senior center Marshall Plumlee a breather, and having Plumlee more fresh for the postseason can be very helpful
Playing for a Double Bye

At 11-6 in ACC play, Duke is currently in solo fourth place with a four seed
However, a loss against UNC could drop them to a five
Distinction between fourth and fifth seeds is huge, particularly for a team as thin as Duke

By finishing among the top four spots, Duke's first ACC tourney game wouldn't be until Thursday's quarterfinals
If they are seeded fifth or worst, the Blue Devils would play on Wednesday and then would need to play four consecutive days to make the ACC final
NCAA Seeding Implications

Even with two losses in its last three games, Duke is still in line for a fairly good seeding in the NCAA tournament

That is assuming it does not make an early exit from the ACC tourney.
After Tuesday's win on Tuesday, BracketMatrix.com had Duke averaging a between a No. 3 & No. 4 seed based on numerous published bracket projections
Chances of ending up with a high-enough seed to warrant playing the first weekend in nearby Raleigh, North Carolina, are still strong
Duke has been seeded no worse than No. 3 in each of the previous eight NCAA tournaments and no worse than No. 6 over the last 20 years
Prediction
A Duke-UNC matchup is usually surprising and hard to predict. Sit back, and enjoy (if you are neutral that is) another edition of the greatest rivalry in college basketball Saturday night.
I struggled a long time with this but finally came to the conclusion that Duke completes the sweep of UNC with a 79-74 win.